News
Turkish Airlines to link Nepal-Europe with direct flights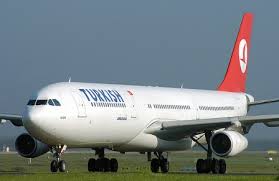 KATHMANDU, Nepal- Turkish Airlines, the airlines of the republic of Turkey has announced direct flights to and from Kathmandu to its capital Istanbul beginning September.
The airlines is the world's fourth biggest carrier in terms of destinations.
It is learnt that the airlines is operating four weekly flights on Sunday, Tuesday, Thursday and Friday on the route with its wide-body Airbus A330-200 aircraft.
The Kathmandu-Istanbul flight will be the longest non-stop commercial flight — seven and half hours — from Nepal to Europe.
After Austrian Airlines discontinued its service to Nepal on May 17, 2007, there was no scheduled direct flight from Kathmandu to Europe. Currently, Dutch airline ArkeFly serves charter service from Amsterdam to Kathmandu.
"As per our goal to become the world's largest airline network, it's an opportunity for us to connect Nepal with Europe," said Adnan Aykac, general manager of Turkish Airlines for Northern and Eastern India. "We have targeted 95 percent transit passengers for Europe and the United States from Nepal."
The carrier currently serves 223 destinations in 99 countries and plans to add 30 more destinations by 2013. "Our focus on Nepal will be bringing high-end tourists with better and affordable airfares," said Aykac.
Nepal and Turkey signed an air service agreement (ASA) in September 2010. The ASA allows the two countries to operate 14 flights per week between Kathmandu and Istanbul.
The carrier has appointed Zenith Travels as general sales agent (GSA) in Nepal.