News
(English) No ban in Annapurna region: Tourism Ministry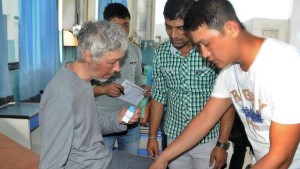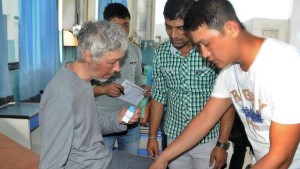 KATHMANDU, Nepal–The Ministry of Culture, Tourism and Civil Aviation (MoCTCA) clarified that all tourists and trekking destinations in the country are open for domestic and foreign tourists.
The Ministry also made it clear that the government of Nepal has not stopped issuing trekking permit at Annapurna area in the wake of the blizzards that devastated the Mountainous regions in western Nepal.
Stating that the reports to ban trekking in Annapurna region were groundless and untrue, the Ministry has called those reports 'unauthentic' and appealed to all tourists to visit Nepal and enjoy the natural beauty and hospitality of the country.
"The recent incidents and loss of lives have reminded us that all trekkers who trek in this region need to have adequate food, clothes, equipment, insurance and well-trained guides to ensure a safe and secured journey," the ministry said in a notice issued by Officiating Secretary and Spokesperson Mohan Krishna Sapkota on Monday.
The ministry has also expressed heartfelt condolence to the families of all those who lost their lives in the recent blizzard and avalanche in the Himalayan region of the country, while praying for quick recovery for those injured.
216 foreign rescued
According to Ministry, 19 trekkers are still missing in the tragedy after avalanche and blizzards that has claimed dozens of lives.
384 people have been rescued so far, of which 216 are foreigners and 168 are Nepali denizen, according to the Ministry.
Though the various reports have confirmed that a dozen and half foreign were killed in the snowstorm, the Ministry has put the number at 14. "Of the dead, 14 are international passport holders and six Nepali citizens", a statement issued by the Ministry states.
In a separate reports published in the website of Trekking Agency Association of Nepal (TAAN), a total of 407 people have been rescued so far. "While the bodies of 32 were recovered from different areas, seven are still missing," TAAN writes in its website.