News
(English) 10- Year tourism plan fails address stakeholders' concerns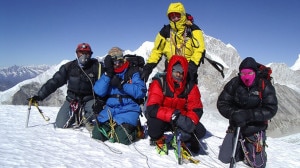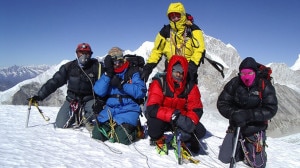 KATHMANDU, Nepal– Travel and tourism stakeholders have complained that the government did not incorporate them while preparing a 10-year National Tourism Strategy Plan (NTSP).
Stakeholders, including the Nepal Mountaineering Association (NMA), Expedition Operators' Association and Himalayan Rescue Association, claim they were not consulted while preparing the strategy.
The mountaineering community wants the NTSP to focus on installation of a ladder near the Hillary Step, similar to the one on the Second Step on the North East Ridge to allow a two-way flow of climbers during summit push and reduction in the time spent on extremely dangerous altitude.
They also want that the government do not charge any fee to Nepali mountaineering staff, like sardars, guides and cooks. They wanted that the tourism strategy include the provision of to reinvest the 30 per cent of royalty in the same region where it was garnered.
The government is all set to introduce a 10-year National Tourism Strategy Plan. A 472-page draft of plan being reviewed by a team of experts prioritised four tourism development areas, including Pokhara in central/western, Kailali in far-western, Ilam in eastern and Karnali in mid-western development regions.
Though, the government in its ambitious plan boasted that it incorporated many areas to develop the overall development of tourism, stakeholders has seen many flaws in the plan and forgotten major vital issues.
They want NTSP should ensure waiver of the royalty for Mt Cho-Oyu to mark diamond jubilee of its first ascent this year and the same should be done for Mt Kanchenjunga and Mt Makalu in 2015, Mt Manaslu and Mt Lhotse in 2016 and Mt Dhaulagiri in 2020.
In the meantime, officials at the Tourism Ministry said that the ministry would try to incorporate most of the suggestions forwarded by stakeholders in the NTSP. According to them, the document will be finalised in September and ministry will forward it to the Cabinet for approval.