News
(English) Suicide rate up among Nepali migrant workers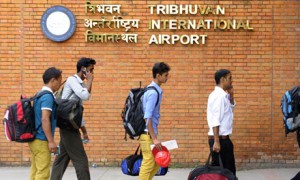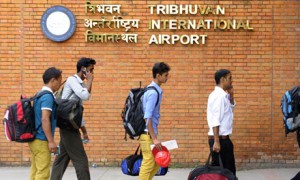 KATHMANDU, Nepal–Suicide rate among Nepali migrant workers went up by 16 per cent in the last fiscal, suggesting many overseas workers are under severe stress, which they can no longer tolerate.
Among 880 Nepali workers who died abroad in various circumstances in the last fiscal, 94 chose to finish their lives, as against 81 in the previous fiscal, show the figure of the Foreign Employment Promotion Board (FEPB). This means suicide accounted for 11 per cent of deaths of overseas migrant workers in the last fiscal year.
In the last seven fiscal years, 3,310 workers died abroad, of which 337 take their lives. This implies that over 50 per cent of suicide cases of the last seven years took place in the last two years.
Experts term increasing number of suicide cases among Nepali migrant workers as 'great social cost' due to migration for employment purposes. According to them, the country has suffered great loss though a handsome amount of money has entered in the country in remittance. They also said working place tension could be one of the major cause for growing number of suicide cases.
Millions of Nepalis left for gulf countries annually just for the bread and butter of their family. As per the data, 41 Nepali workers took their lives in Malaysia in the last fiscal, followed by 18 in Saudi Arabia and 12 in Qatar. Likewise, nine workers committed suicide each in the United Arab Emirates and in Kuwait.
Cardiac arrest, traffic accident, and work place accident are the other major causes of Nepalis' death abroad, show FEPB data.
FEPB officials said increasing number of unnatural deaths among migrant workers has emerged as a major problem for the government.
They said death rates were going up despite of orientation schools to make pre-departure counseling effective. In the last fiscal year, a total of 880 Nepali workers, including 24 women, died in 14 countries.
The FEPB figure is based on compensation provided to families of those migrant workers, who reached the labour destinations legally. The death rate among overseas migrant workers will increase, if the number of workers, who have used illegal channels to get placements abroad, is included.
The government extended a compensation of Rs 1.5 lakhs to the families of each migrant worker who died abroad.