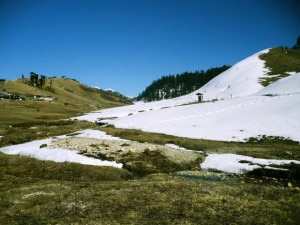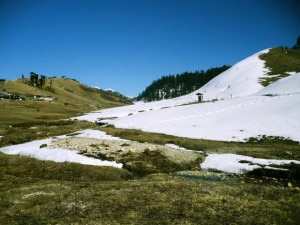 KATHMANDU, Nepal–A 16-member team of Trekking Agencies' Association of Nepal (TAAN) recently explored a new trekking route in Badi Malika area in the far-western region, thanks to the TAAN,which works to develop trekking business into a revenue generating industry in the country,  for its endeavor to spot the new trekking route that is believed to lure more foreign tourists in the days to come. The team, led by its members has recently accomplished the exploration.
The exploration trip began with a drive to Jadanga in Bajura, located in the far western region and passed through Tribeni, one of the most attractive tourism spots before reaching Badi Malika temple. Tribeni can be developed as a skiing site as the place is blanketed with snow in the winter.
TAAN explored Badi Malika area as it holds to promote tourism in far-western region which is falling back despite having immense tourism potentialities.
According to Kishor Khadka, editor of Advance Monitor, Badi Malika is a famous religious shrine in the far-western region.
The religious shrines located at Badi Malika wears festive look during Janai Poornima and Ganga Dasahara fetes, attracting pilgrims from different parts of the country as well as from neighboring India.
Visitors can enjoy grasslands, nomadic shepherds and terrace fields on the way. They can also enjoy breathtaking views of different mountain peaks like Api and Saipal from the Badi Malika temple premises.
TAAN is preparing promotional documentary, map and guidebook to promote the new route. It is also planning to help construct necessary infrastructures along the trail. It is reportedly planning to widen the trail and install signposts and develop camping sites in some places.
Experts say locals need to be trained to launch community lodges for foreigner travelers opting to visit Badi Malika.