News
(English) Climate Alliance preserves mountain ecosystem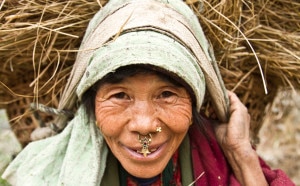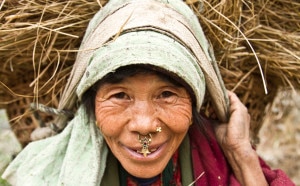 KATHMANDU, Nepal– Conserving mountain ecosystem, which is more vulnerable, is really a challenging task in the Himalayan nation. The mountain activities including trekking and mountaineering are under threat with global warming causing a sudden change in temperature along mountain trails and rapid occurrence of avalanches and fast melting of snow on the peaks.
Thus, aiming to save mountain ecosystem, mountain communities have come up with new plan – 'Climate Alliance of Himalayan Communities' (CAHC).
The alliance is expected to bring the local stakeholders together to deal with the burning issues of Himalaya. The seventeen member alliance led by Ang Tshering Sherpa, president of the Nepal Mountaineering Association (NMA) will help preserve the entire Himalayan region and cultural heritages, making mountain communities aware on the issues of climate change.
Sherpa, who thought it necessary to aware local communities of Himalaya region about the impacts of climate change addressing the concerns of mountain ecosystems and livelihoods, said mountainous people have already started feeling the heat due to global warming.
Stakeholders believe that the new measure will certainly help to accelerate national and local level adaptation activities across the country.
Stating that ICIMOD was ready to offer its full support to the alliance to achieve its goal, David James Molden suggested the alliance to actively advocate for climate change issues in the target areas.
The alliance aims to carry the voices of mountain communities to the political leaders on environmental issues. Moreover, it also aims to demand transparency and accountability from the agencies which are founded to spend resources in the name of Himalayan communities and Himalayas.
In the meantime, two dozen constituent assembly members representing the mountainous region have refreshed their commitment of raising the climate change issues in the parliament to formulate necessary policies and programmes.
"The alliance demands from government, development partners, and I/NGOs to plan and implement climate-smart development projects/programs in the mountains as it also advocates for climate smart practices," CAHC added.
According to ICIMOD, mountains which provide essential ecosystem services and play the role of water towers to billions of people living in downstream slopes, valleys and plains, cover around 24 per cent of the Earth's land surface and host about 13 per cent of the world population.