News
(English) Fox light technology scars predators in Himalayan region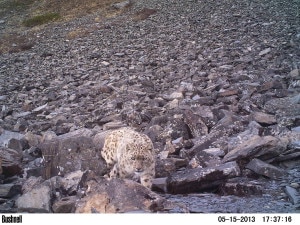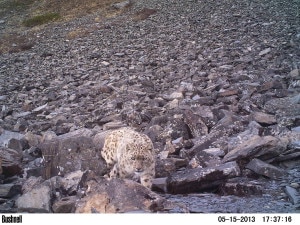 KATHMANDU, Nepal–Following an increase in the numbers of retaliatory action against the wild beasts after the latter started entering into human settlement to prey domestic animals,  a new technology called "fox light"' has been introduced in Upper Musatang and adjoining Manang district in Himalyan region.
The Snow Leopards Conservation Project (SLCP) in coordination with National Nature Conservation Fund (NNCF) has begun testing the technology.
The technology is coincided with the incidents of wild animals being killed by feeding them poisonous food.
The internationally acclaimed technology developed by Australian conservationist Ian Whalan is basically a night predator deterrent giving off different coloured lights every couple of seconds to give "the impression of human movement" at dark hour to drive wild animals away from human settlement.
The device ran on four batteries and automatically lights up at night. "Once installed, the batteries have enough juice to keep the lights operating for 11 months," today's edition of eakntipur quoted the SLCP regional chief Dr Som Ale, the man behind the introduction of the technology in Nepal, as saying.
In the initial phase, Ale has brought 20 pieces of Foxlight', which is acclaimed as cheap and effective, and costs 100 dollars per piece.
13 fox light are set up in animal sheds in Upper Mustang and eight in Manang. Ale firmly believes the technology will help minimize lessen animal's attack on livestock. The technology would be extended nationwide if it proved fruitful, according to Ale.
According to the reports, the technology has already showed its capacity by frightening off a tiger seen at a distance the very day the light was put in at the shed of a local in Manang.
Seeing the various colour of flashy light the tiger heading towards the village fled the scene due to fear.