News
(English) No liquor in highway henceforth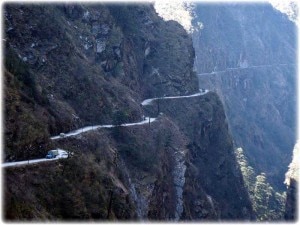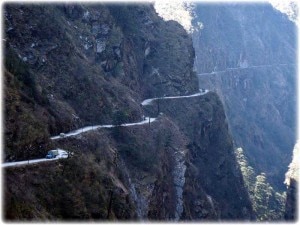 KATHMANDU, Nepal–"He died on the spot after meeting with an accident…..The passenger bus plunged into the river after it lost the control, the autopsy report suggested that driver had drunk terribly." Many people are accustomed to hear such news frequently. Travelers especially foreign tourist have been feeling uneasy and even fear to take a trip in the road especially in highways due to the reckless behavior of the driver who sometimes drive their vehicle having drink.
However, such news would soon be past days' legend if the government came up with what it called its anti-drive campaign that will be practiced within this year.
Aiming to lessen road accident, the government is planning to ban sales of liquor along the major highways across the country. The government announced to prohibit on such sales through the policies and the programmes of the government of Nepal for Fiscal Year 2014/15 which was unveiled on Sunday.
The plan is believed to help curtail social harms as well .However, people involved in liquor production and entrepreneurs have protested the government's move terming it as illogical.
They have claimed that forbid on sales of liquors in highway lodges will largely affect new liquor brands and those who are investing more on promotional activities.
They have further claimed that domestic liquor industry is already witnessing downward growth and revenue contribution from the sector has dropped down by more than 50 percent.
Likewise, the hoteliers have further asked the government to bring a minimum standard for liquor industries rather than putting blanket ban on sales.
They suggested the government forbid sales of liquor products on some specific areas rather than putting ban on sale of liquors along all highways.