News
(English) Aviation industry needs to assure air safety: British Minister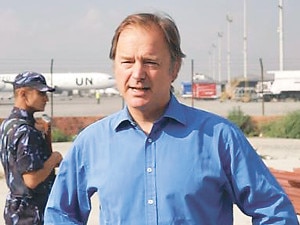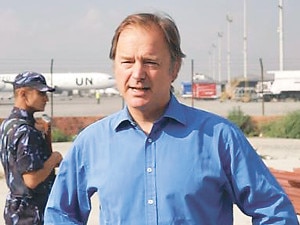 KATHMANDU, Nepal–Visiting British Minister of State at the Foreign and Commonwealth Office, Hugo Swire, on Wednesday said Nepal is yet to assure travelers that its aviation sector meets the international standards.
"If we are to get Nepali airlines off the EU blacklist, we do need to see better regulation here," he said at Kathmandu domestic airport.
On Dec 5, 2013, the European Commission (EC) had blacklisted Nepali carriers citing their poor safety record. It has also warned European travelers not to fly on any of the Nepali carrier. The ban has adversely affected the Nepali tourism industry.
European citizens have stopped book for tour and trekking industry also witnessed slim movement of European tourists after the black list.
"I'm standing here this morning at the airport in Kathmandu, the site of the 2012 tragic Sita Air accident, in which seven British nationals lost their lives. My thoughts are with their families," the Minister was quoted at a release by the website of British embassy in Nepal.  As many as 50,000 British tourists pay visit to Himalayan Nation, annually.
Nepal will have to wait until November to know whether the existing ban against Nepali carriers will be lifted or continued for a longer term.
Booking of tourists for touring urban areas and trekking places of natural beauty has also fallen by 20 percent this year, according to tourism entrepreneurs.
Nearly 50 percent of hotel rooms were vacant this year against 90 percent booking in the previous season, according to the Hotel Association of Nepal (HAN).