News
More climbers scaling Mt. Everest; Ministry likely to ask illegal chopper ride details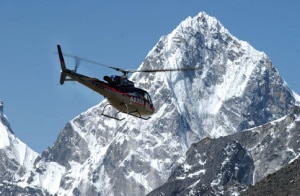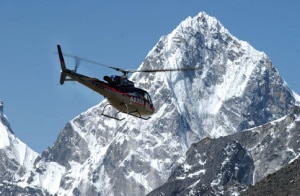 KATHMANDU, Nepal– With the initiations of two female climbers to scale Mt. Everest and Mt Lhotse, some other aspirant mountaineers seemed to resume their climbing bids in the Nepalese peaks, the attempts which was halted indefinitely following the deadliest ever avalanche on April 18 that killed 13 Sherpa guides, leaving three other still missing.
Mountaineers from China, Romania, Peru and Malaysia have shown their ambitions to atop the roof of the world, despite of Everest tragedy, according to the officials at the Ministry of Culture, Tourism and Civil Aviation (MoCTCA).
In the meantime, Chinese climber Wang Jing, and American veteran Cleonice Weidlich, 51, who are in their attempts to conquer the Mt Everest Mt Lhotse have drawn a debate since liaison officers assigned by the Ministry for both the climbers are said to be returned back in the Capital Kathmandu.
Wang, 40 is headed towards Camp 2 from the Base Camp while Weidlich, had already reached to Camp 2 from Gorak Shep in her solo bid to scale Mt Lhotse, the fourth tallest mountain on Earth.
Both are expected to accomplish their climbs towards the end of May.
None of the Sherpas earlier assigned for their expeditions have accompanied them, it is said and the agencies that obtained climbing permit for them have no idea about their latest bid.
The duo had flown to Camp 2 on choppers sans getting the ministry's permission.
Russell Reginald Brice of the Himalayan Experience (Himex) that obtained the permission to atop Everest for Wang and others has already approached ministry, protesting over Jing's attempt, multiple sources at the Ministry said.
The sources further said it would ask to the Civil Aviation Authority of Nepal to provide details about the helicopter flights in the Everest region in aftermath of deadly disaster.
Existing law in the country prohibits helicopters landing above Base Camp sans taking permission from the ministry except for emergency rescue.
International operators, including Himex, AAI, Adventure Consultants, Jagged Globe, Peak Freaks and IMG chartered helicopters to bring climbing equipment and logistics back from Camp 1 and 2.
Earlier, officials at the Ministry appealed to the mountaineers to resume climbing if they wish so hinting that they will be allowed to land at Camp 2 if they wish so.
Most of domestic and international expedition members have already put off the ascent bid following avalanche.