News
International expedition operators warn to halt mountaineering activity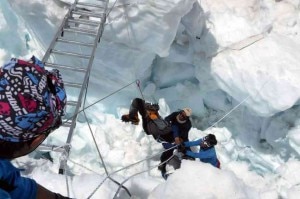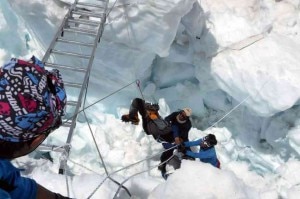 KATHMANDU, Nepal– KATHMANDU, Nepal– International expedition operators have warned to halt mountaineering activities with Nepal and to seek option elsewhere for their adventures if the disputed issues that emerged after Everest tragedy, two weeks ago.
In a letter submitted to the Ministry of Culture, Tourism and Civil Aviation (MoCTCA), 11 international operators, who had planned 30 expeditions in collaboration with local agencies for Mt. Everest in the spring, demanded the government to assure that violence and injury will not repeat hence onward.
They further asked the government set up an independent panel to probe into the recent violence at the Everest base camp following the deadliest April 18 Mount Everest avalanche that killed 13 mountaineering support staff and guides, leaving three climbers missing.
They have also asked to probe into the violence on Manaslu and Everest Camp 2 in 2013 through the panel. "We need a full report on the findings of each of these incidents," the letter further read with tone of warning that if issues are not settled at the earliest, operators will discontinue mountaineering business with Himalayan Nation Nepal.
While some operators decided to stop their expeditions due to death of their fellow team members, some climbing teams who wished to continue their expeditions have been forced to quit operations following violence, according to the operators.
"With no date in sight for continuing expeditions many teams have decided to extend the 2014 season and start up ascents later", the letter read.
Days ahead are not easy for climbers as the mountaineering team who wished to ascend the peak despite of mounting risks. The Ice Fall route has not been fixed yet and many received threat of injuries if mountaineers tried to ascend above Base Camp, they said.
Officials at the Ministry said that they would initiate necessary measures on the demands raised by international. They have also requested the climbers to formally inform the ministry about the cancellation of this season's expeditions.
The letter, however, states, "No international operator or team leader will be required to do the ministry debrief so as to extend the permits and continue the 2014 Expedition Season."
All 334 climbers with their 400 support staff have already returned from the base camp after the disaster.