News
Why "Killer Mountain" luring veteran mountaineers?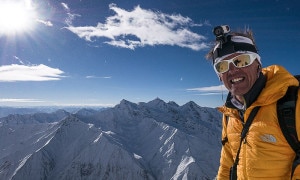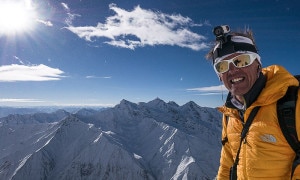 KATHMANDU, Nepal–Despite of its gruesome fame, the temptation of Nanga Parbat, Pakistan's second-highest mountain at 8,125 metres remains always overwhelming for veteran climbers.
Due to unfaithful weather conditions, Nanga Parbat, also known for "Killer Mountain" has never been scaled successfully in winter season. Simone Moro, veteran alpinists, was among those to return unsuccessful from Nanga Parbat this winter.
The aspirant climber has now made two attempts to scale the mountain in winter and the peak is still attracting him to make a third attempt.
"I have felt strange feelings there, feelings that I have never felt before at the foot of a mountain," AFP quoted Simone as saying adding that Nanga was not simply a peak but a whole world on its own to be discovered and explored, a planet apart from the Himalayas.
Nanga Parbat earned its gruesome nickname after more than 30 mountaineers passed away while attempting to conquer it before the first successful foot on it in 1953.
The mountain turned more risky following at attack to 10 foreign mountaineers including a Nepali Sherpa, by an armed group, a year ago. The group waging war in Pakistan had shot dead to the climbers while latter were taking rest at the Base Camp of the killer mountain.
Despite of insecurity for the foreigners, this world's leading mountaineer think the killer Mountain as the safest place in Pakistan. "I consider Nanga Parbat as the most safest place in Pakistan," he further told to AFP, "What happened last year was just a tragic episode, accidents can happen anywhere in the world but that never means it will always repeat itself."
As a foreigner mountaineer, does Moro always find easy and safe to travel to Pakistan? Not surely. Because he has realized that it was hard job for mountaineers to get visas to enter Pakistan, a common complaint from foreigners who face apparently everlasting "bureaucratic obstacle" to visit even for a short time.
"You have to literally fight for six to seven months to get a visa for Pakistan, you need to open your doors in order to let people come in," said Moro.
In the meantime, the regional government in Gilgit-Baltistan has reduced the mountaineering fee in winter by 95 per cent to $270.