News
(English) Tourism industry witnessing tough days after aircraft blacklisted by EU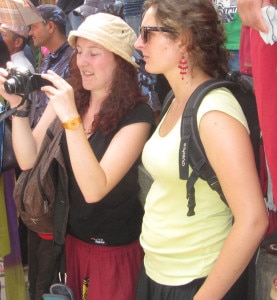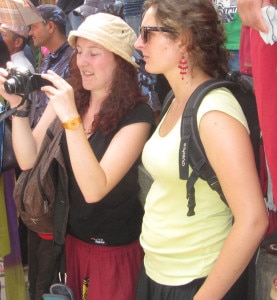 KATHMANDU, Nepal–The tourism sector in the country is witnessing an adverse impact following the blacklisting of the Nepali aviation sector by the European Commission (EC). With EC's decision to black book Nepali carrier in their skies, arrival of the foreign tourist has fallen down drastically, according business entrepreneurs. Citing safety concerns, EU had blacklisted Nepali carries to fly into European skies on December 5, 2013.
According to TIA source, the Lukla airport that used to be extremely busy during the same period in the previous years finds hardly 20 flights a day this season. Unlike preceding year, when nearly half a dozen chopper companies used to operate mountain flights to Lukla, only Tara Airlines and Simrik Airlines with limited passenger, have been forced to operate mountain flights due to lack of foreign travellers, according to the airline companies.
Tara, that used to handle 25-30 flights a day earlier, is now narrowed to 10 while Simrik is hardly operating five.
Similarly, tickets booked for trekking and tour to mountainous region have been cancelled after Nepali aircrafts obtained "red signal" from EU.
"There has been a massive fall in the flights to Lukla. We are only operating up to five flights a day,"  Thursday's edition of Karobar daily newspaper quoted Prajwal Pokharel, market Manager of Simrik as saying adding that many airlines are witnessing the cancellation of booking.
There has been a massive drop down in arrival of tourists travelling for trekking and tour.
Agencies revealed that the number of tourists making way to Mt. Everest, Annapurna Conservation Area and mountainous district Mustang for trekking has also decreased. "Blacklisting brought black days even to trekking and tour business. The hotels used to be booked completely by now in previous years. But it is not even 50 percent this year," General Manager of Shangrila Hotel Raju Bikram Shah said.
Though there is no accurate data, entrepreneurs claim that number of visitors arriving Nepal for trekking  and travelling has slidden down by more than 50 percent. They argue that the expensive air fare and blacklisting by EU are to be blamed for the decrease in tourist arrival. While up to 90 percent of hotel rooms used to be booked for the current season in past years, hardly 35 percent of rooms have been booked this year, according to the Hotel Association of Nepal (HAN).