News
(English) Develop required infrastructures at Millennium Trek: Experts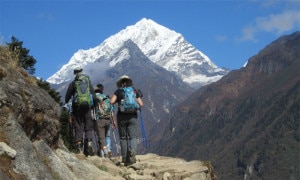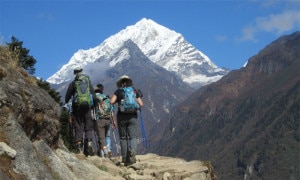 KATHMANDU, Nepal–Experts have stressed the need to develop required infrastructures along the Millennium Trek and effectively promote it international arena. Speaking at a programme organized by Millennium Trek Development Committee in the capital Kathmandu, they complained that the trail was still in shadow despite having huge potential for tourism development.
On the occasion, Keshav Pandey, senior vice president of TAAN, said trail management committee should first identify their target groups and to promote it  in international markets.
Millennium Trek begins from Dhorfirdi in Tanahun district and concludes in Majhkot of Syangja, in western province of Nepal, nearly 200km south west of the Capital Kathmandu. Altitude along the trail ranges from 420 to 1709 meters.
Also known as Mid-Hill Ridgeline Trek, it offers sensational view of peaks and landscape, cultural aspects of different ethnic groups.
The major attractions of trek are diversity landscape with snowcapped Mountain View of Himalaya ranges from Kanjiroba to Ganesh Himal, mesmerizing sunset and sunrise view.
Launched in 2000, the trekking offers exotic sites for flora, fauna and wildlife. However, the route is untouched and still unknown to the foreigners and even domestic travelers too.
Travelers can enjoy various cultural activities like Ghatu, Sorathi, Kauda, Salaijo, Jhora, Dhado Bhaka during the trek which can be accomplished within a week.
Trekking Agencies' Association of Nepal (TAAN) is the patron of the trail.