News
(English) Bisht wins Sir Edmund Hillary Mountain Legacy Medal Award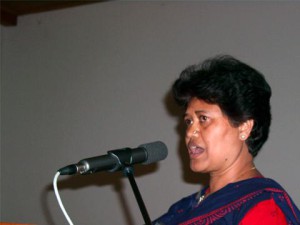 KATHMANDU, Nepal– India's leading women mountaineer and conservationist Harshwanti Bisht has been selected for this year's prestigious Sir Edmund Hillary Mountain Legacy Medal for her environmental and community work in the Gangotri Himalaya area. 
Peter Hillary, the son of late Sir Edmund Hillary, will award the medal to Bisht March 17 at the International Centre for Integrated Mountain Development (ICIMOD) headquarters in Kathmandu.
Dr. Bisht has worked hard to improve conditions in the Gangotri area of Uttarakhand Since 1989 at the headwaters of the Ganges in northern India. Her Save Gangotri project has planted tens of thousands of saplings.
The Gangorti region of the Uttarkhand Himalayas contains one of the largest glaciers in the world.
"The award which is presented for remarkable service in the conservation of culture and nature in mountainous regions recognizes both Hillary's own service on behalf of mountain people and their environment and also encourages the continuing ambition of his example," ICIMOD states.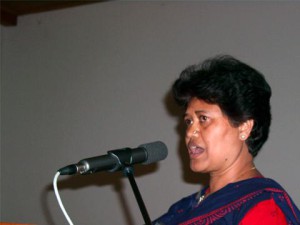 The Medal was initiated in 2003 by unanimous resolution of the Namche Conference: Parks, People and Mountain Tourism.
The Medal both recognizes Hillary's life-long commitment to the welfare of mountain people and their environment and also encourages the continuing emulation of his example.
Peter Hillary, mountain climber cum author and son of Hilary, will address the grant occasion make the presentation, according to Nira Gurung, an official at ICIMOD.
Peter summated Mt. Everest in 1990 and 2002, among many other adventurous accomplishments.
Following the footsteps of his father, he has been working with the Himalayan Trust and affiliated foundations in the US, Canada, Australia, UK and Germany, collaborating in community programmes that his father initiated in the Solu Khumbu region of Nepal.
Peter Hillary represents the Hillary family on the Hillary Medal Selecting Committee.