News
(English) Nepal marks zero poaching year in rhino conservation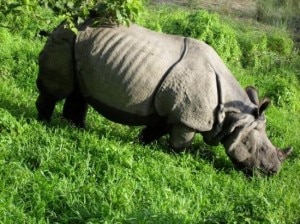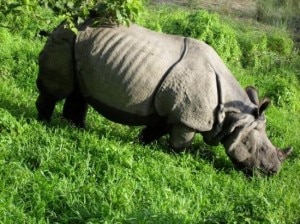 KATHMANDU, Nepal–Nepal has achieved a new milestone in its conservation history by bringing down the number of rhino poaching incidents to zero in the last one year, thanks to the conservation officials for their lasting bids to preserve the endangered animal. 
None of the national parks and protected areas—Chitwan National Park, Bardiya National Park and Shuklaphanta Wildlife Reserve—found deaths of rhinos by poachers between February 16, 2013 and February 16, 2014.
"Due to collective efforts of national and international stakeholders involved in wildlife conservation, no rhino was killed over the last 365 days in Nepal," said Megh Bahadur Pandey, Director General of Department of National Park and Wildlife Conservation (DNPWC).
DNPWC said anti-poaching mechanisms and strict enforcement of law are some of the key components behind the achievement of the zero-poaching year in rhino conservation, according to DNPWC.
This is the second time that conservation officials are celebrating a zero-poaching year in rhino conservation. Nepal had marked 2011 as the zero poaching years as not a single rhino or tiger was poached.
During the decade long insurgency between the government and the then Maoist rebel, as many as 141 rhinos were killed in Nepal. Security in protected areas was so degradable that the poachers openly roamed in forests and killed rhinos. Years after the the signing of Comprehensive Peace Agreement (CPA) saw killing of 23 rhinos, giving the hints that the number of poaching incident has reduced relatively low.
DNPWC sources said a rhino was killed in April, 2012 and while one more rhino was killed in 2013.
The latest rhino census held in 2011 shows a total of 554 one-horned rhinos are found in Nepal, with 503 of them residing only in the Chitwan National Park (CNP), one of the oldest parks in the country. Likewise, 24 rhinos in Bardiya National Park (BNP) and 7 rhinos in Shukla Phant Wildlife Reserve are found.