News
(English) Why Nepali sky witnessing a serial of crash?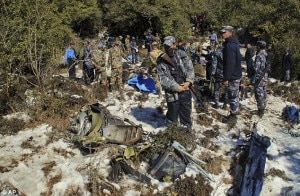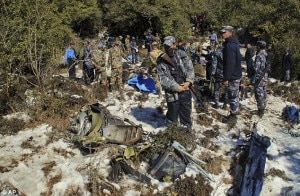 KATHMANDU, Nepal–With the Sunday's fatal plane crash in Arghakhanchi district of western province, the already bed-ridden Nepalese tourism industry has felt a serious blow. Some people say it was natural for such mishap at a time when the European Union (EU) has blacklisted Nepali aviation sector citing "air safety concern."
The EU team has returned back last week after completing a comprehensive study of Nepalese aviation sectors in the capital Kathmandu and a major accident took place when the country was anticipating a positive note from the international community.
This is not the first accident in the Nepali sky which has witnessed an instance of major seven crashes, killing 136 people on board in the last four years. Inexperienced pilot, poor structure of the regulatory authority and natural calamity like bad weather situation, collision with birds are to be blamed for the escalating incident in the Himalayan nation. Nevertheless, such heart rendering crashes are being repeated due to failure to seek a concrete solution to the problem, according to the experts.
While the Nepali sky has been witnessing crash after crash, the trend of forming a probe committee and releasing a sensitive report blaming "human error" is common in the country. The government has already formed a committee to probe into the Sunday's crash, but assessing the past cultures, the committee is likely to make public a report similar to earlier one citing "human error", "cloudy weather", "technical problem" etc.
Issues like regular repair of decade old planes, safety measure are discussed in the country with noisy sound right away an accident takes place and Civil Aviation Authority of Nepal (CAAN), Tourism Ministry among other stakeholder are accustomed to neglect to the causes of the crashes mentioned in the report till another accident occurs. These agencies never seemed to carry out the suggestions recommended by probe committee in the past days, which also helped to increase the accident.
According to experts, Nepali aviation sector would have been improved and crash would have lessened had the recommendations of the International Civil Aviation Organization (ICAO) and EU been enforced.
It is true that the majority of accidents have taken place in the past owing to natural calamity like adverse weather condition, collision with birds or peaks and while studying the nature of the Sunday's crash, the plane might have hit the mountain during the course of diverting following adverse weather. The Jumla bound plane belonging to state-owned Nepal Airlines Corporation (NAC) had taken off as per the visual flight rule (VFR). The nature of the accident indicates that the pilot may have been alienated after entering the cloudy sky.