News
(English) Crash victims airlifted to Kathmandu; probe panel formed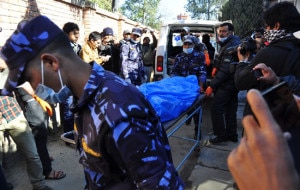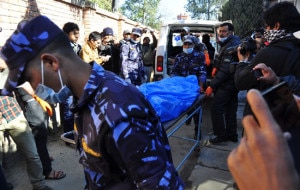 KATHMANDU, Nepal–All the bodies of the twin otter plane crash victims have been airlifted to Kathmandu from the accident site in Masine Lek of Arghakhanchi district on Monday afternoon. An army chopper brought the bodies of all the 18 who were killed on board when ill-fated plane crashed in the forest of the district.
The bodies have been taken to TU Teaching Hospital for autopsy. Among the deceased, seven bodies have been identified so far.
Black box of the crashed plane and other evidences related to the crash has also been brought to the capital Kathmandu, according to Civil Aviation Authority of Nepal (CAAN).
The plane bound for Jumla from Pokhara had lost its contact on Sunday at 1:13pm and had gone missing. A NA chopper spotted the wreckage of the missing plane in the mountain at an altitude of 7000ft on Monday morning. There were 18 people on board including three crew members and a Danish national.
Probe committee formed
A probe panel has been formed to look into plane crash. The government on Monday announced to constitute a four-member panel led by the former director general of Civil Aviation Authority of Nepal (CAAN), Tri Ratna Manandhar.
The committee will submit its report within two months after accomplishing the investigation. It is assumed that the reason behind the crash is adverse weather since "the pilot had sought permission to divert the aircraft, citing weather conditions." However, some experts speculated said that the preliminary investigation showed that the plane might have hit a mountain located at Masine Lek.