News
(English) Winter rain, chill wind give capital a shudder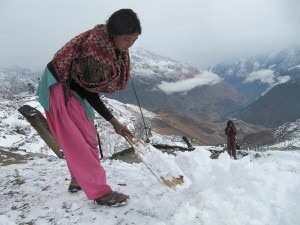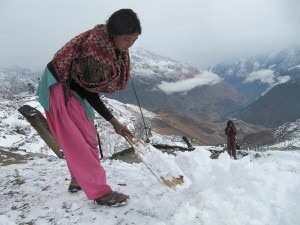 KATHMANDU, Nepal– Winter rain since Friday evening adversely affected the daily life in the capital Kathmandu. Movements of the people in the valley too were affected due to bad weather condition accompanied by sudden rainfall which is expected to last till Sunday afternoon, according Meteorological Forecasting Division (MFD).
Kathmandu valley remained mostly cloudy since three days with chilly wind. It received 0.4 mm rain On Saturday compared to Friday's 7 mm.
The effect of sudden change in weather, coupled with rain and snowfall was felt across the country with the temperatures dipping down in the last four days, Radio Nepal reports.
Heavy snowfall for the past few days in the high-altitude areas of mountainous district has cut off public transportation while many domestic flights to and from Tribhuvan International Airport (TIA) in Kathmandu have been postponed and delayed.
Incessant snowfall accompanied by heavy rain has hit worst life in the hilly areas of the far and mid-western regions. Transportation was disrupted after layers of thick snow blanketed the street there.
Meanwhile a man was killed in a lightning struck at a village in Palpa, located in western province of Nepal.
MFD has further warned of shudder days ahead. "There are chances of brief snowfall in mountainous areas", MFD warned Saturday.
According to meteorologist, 18.7 mm rainfall is normal in the month of February.