News
(English) Mountaineering fee reduces massively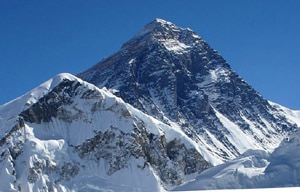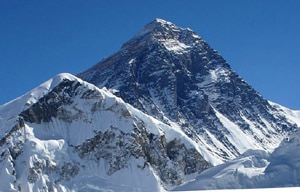 KATHMANDU, Nepal–The government has massively reduced the royalty fee for foreigners climbing Mt Everest among other peaks in Nepal as a part to lure more mountaineers in the country.
The royalty fee was reduced based on the suggestion of a committee which formed last year to suggest revision in mountaineering royalty fee, according to the Ministry of Culture, Tourism and Civil Aviation (MoCTCA).
According to new royalty fee structure published in the Gazette on Wednesday, $11,000 has been fixed for a foreigner aspiring to climb Mt Everest during the spring season from the normal route (South East Ridge).
Earlier, the fee was $25,000 per person. Likewise, $ 10,000 has been fixed for a climber ascending Mount Everest from other routes. The latest fee structure for foreign  climbers will come into effect from  January 1, 2015.
With the fresh revision in royalty, individual climbers will benefit much, officials at the Ministry said.
It has also eliminated the existing group royalty system.
Similarly, royalty fee for other peaks have also been revised. Foreign climbers should pay royalty fee in range of $70 to $1,800 per person depending on the height of the mountains they are climbing.
For the peaks of 8,000 meters or more (except Everest) royalty fee has been revised to $1,800 per foreigner from existing $5,000 during the spring.
It will cost $900 and $450 per foreigner during the autumn and winter/summer, respectively.
Earlier, expedition teams used to pay royalty fee in the range of $15,000-$70,000 per expedition depending on the route and the number of members. A group could have a maximum of seven members and extra members were charged $10,000 each. Expedition to Mt Everest could have a maximum of 15 members.
Unlike earlier, Nepali climbers can pay permit fee in local currency hence onward, according to the new provision. Previously, they were required to pay in US dollar.
Permit fee for Nepali climbers have been fixed between Rs 1,000 to Rs 75,000 per person depending on the height, route and the climbing season.