News
(English) DHM to come up with plan for disaster-hit community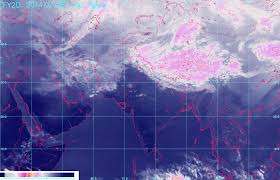 KATHMANDU, Nepal– Climate change is the biggest environmental challenge and Nepal has been recently placed the fourth most vulnerable country in the world.
Aiming to lessen its impact in the country, the Department of Hydrology and Meteorology (DHM) is planning to come up with a plan that will provide timely information to disaster-hit people and communities.
Sources at DHM informed the office will soon introduce a five year project that will enhance the capacity of government agencies in weather forecasting and it might even implement the agriculture information system.
As per the plan of the project, the department will reinforce its institutional capacity in the first phase while observation network and forecasting system will be modernized in second phase.
The department will make stronger its service system in the third phase that will pave the way to establish the Agriculture Management Information System (AMIS) in the fourth phase.
Besides obtaining weather-related data and information, the AMIS will help boost productivity, and minimize negative impact of floods.
Experts have of the opinions that the impacts of climate change in Nepal have added new dimension of challenges in a journey to combat poverty.
More severe impacts have been observed in the rural and remote belt of the distant village of the country where the people's livelihoods are based on agriculture.