News
(English) Woman ready to hand over her teenager instead of a drop of water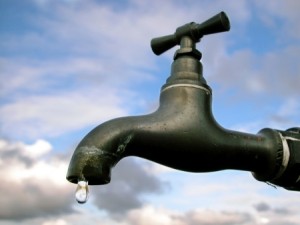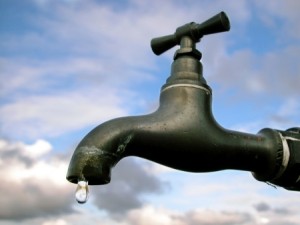 KATHMANDU, Nepal–When a passerby after traveling across a long  trekking route asked Maya Devi Sambahamfe of Ranigaun-8 in Panchthar district, located in the eastern province of Nepal just for a glass of water to meet his thirst, Maya Devi responded she is even ready to hand over her teenage daughter to the trekker rather than a glass of water.
Sabitra Sambahamfe of the same village also nodded that she cannot give water if someone were to ask for it. "How can I manage it when there is not a drop of water inside my home," she questioned further.
Most of the locals in Ranigaun, Yashok and Syabrumba Village Development Committees (VDC) of the district have been reeling under the sharp shortage of water after the water sources dried up.
Locals in the area are compelled to purchase water at an expensive cost. "We purchase water at Rs 2.50 per liter," today's edition of Karobar daily national newspaper quoted Maya Devi as her saying adding even a small family unit should purchase 300 liters of water brought in vehicles from Koshi River each day.
With the government declaring these VDCs as dry zone, the households in this area have to allocate Rs 600 to Rs 2,000 per day for water.
The villagers have to walk around eight-hours of trek from the district headquarters to fetch the water after the source dried up many years ago due to deforestation and digging of the roads. Though they are accustomed to manage water during rainy seasons, it becomes intolerable during winter season.
Over a dozen households in those VDCs migrate annually citing a lack of water and farmers have reportedly quit their barren land after struggling tough hour with the same.
Marriage canceled citing water shortage
Meanwhile, a marriage ceremony has been cancelled citing a lack of drinking water at a remote village in Dhangadi district, located in the mid western region of Nepal. The family of Rane BK in Godavari village development committee (VDC) felt devastated after the family of a girl informing to fiancé stating that the wedding cannot take place at a village which is spinning under the sharp shortage of water.
"We cannot hand over our daughter to bridegroom at a village where one has to walk for five kilometers to fetch a jar of water. We are sorry for the inconvenience," the bride's family sent message.
Whole the village of brides felt humiliation on hearing the reason for rejection. Though this is the first instance of a wedding cancelled just before the day of wedding, the villagers are used to this problem in finding a bride for the men.