News
(English) Tourists visiting Nepal for mountain biking up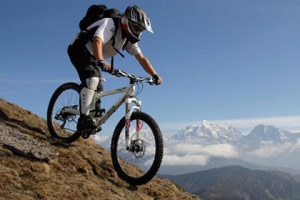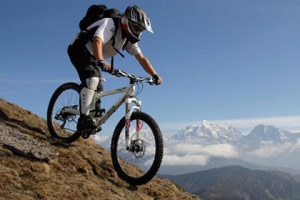 KATHMANDU, Nepal– With the recognition of mountain biking as sports tourism, the number of tourists visiting Nepal  for mountain biking has started to increase noticeably, thanks to rising public consciousness about health and adventure.
The number of domestic and international tourists preferring mountain biking has increased dramatically in the latest years due to increased public awareness about health and shortening of trekking trails.
As per the record of Trekking Agencies´ Association of Nepal (TAAN), the number of tourists visiting Nepal for mountain biking has also tripled over the last three years. Around 20 percent of the tourists visiting Nepal go for mountain biking compared to around eight to 10 percent in 2009/10, according to figure compiled by TAAN.
The data shows, as many as 120,000 tourists went for mountain biking in 2011/12 compared to around 40,000 in 2009/10.
Though many foreigners visit Nepal with an aim to enjoy sport tourism like mountain biking, the Ministry of Culture, Tourism and Civil Aviation (MoCTCA) is still unaware about the actual figure of mountain bikers as the Ministry does not separate the data of the tourists coming for mountain biking from those go for trekking and mountaineering.
Mountain bike tour operators said almost 20 percent of the total tourists visiting Nepal went for mountain biking in 2011/12.
Nepal is considered as the best destination for mountain biking which is normally carried out up to an altitude of 4,500 meters.
However some companies in Nepal even offer biking services at the places which are located at the height of 5,416 meters.
Capital Kathmandu, Pokhara, Daman, Hetauda, Chitwan, Lumbini, Tansen, Mustang, among others are some of the noted routes for mountain biking in Nepal. The country's diverse terrain and its countless trails are ideal for this sport.
A foreigner enjoys mountain biking at tourist hub city Pokhara, located at western province in Nepal.