News
(English) All want waste-free Himalayas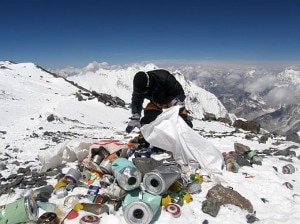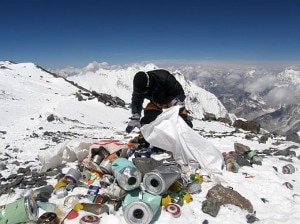 KATHMANDU, Nepal – People from all walks of life including the diplomats from different countries, mountaineering experts, government officials and tour operators have called for a policy to make the Himalayas waste-free and make the country plastic-free.
Mountaineering stakeholders and the concerned while speaking at a discussion held here on Wednesday underlined the need to formulate a waste management policy by incorporating the agenda of reaching status of zero-waste Himalayas.
Among the participants were Russian Envoy to Nepal, Acting French Ambassador to Nepal, US experts, officials of the Nepal Agricultural Research Council and trekking organizations among others.
Stating that the Himalayas are common concern of all the participants suggested for incorporation of such into the policy.
"They emphasized the need to ban plastic bags and prepare a proper waste management plan," according to Solid Waste Management Technical Support Centre (SWMTSC), the organizer of the programme.
As per the Solid Waste Management Act 2011 and Regulation 2013, the SWMTSC is preparing a waste management policy in order to manage waste by following the cycle of segregating, treating, recycling, reusing and reducing waste products.
According to the SWMTSC, about 170 metric tonnes of waste is generated annually in the Mt Everest region. Of it, 21 per cent is plastic content, 22 per cent paper and cardboards, 13 per cent metal and glass, four per cent textiles, and remaining section includes foodstuffs, human waste and bodies. Around 35,000 tourists, including expedition teams, visit the Everest region every year. Plastic bags and bottles are rampantly used in the region.
Stating that the poor waste management and haphazard use of plastic bags in cities and rural areas of the country have posed a serious threat to the environment and public health, participants said waste management situation in Himalayan ranges in the country is similar to urban and rural parts.
During the programme it is learnt that the SWMTSC has forwarded a draft of the waste policy to the Ministries of Science, Technology and Environment, and Federal Affairs and Local Development which will be forwarded to the Council of Ministers for approval after incorporating feedback from different stakeholders.