News
(English) Sushil Koirala set to become premier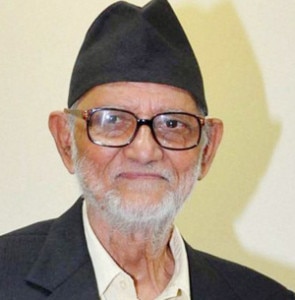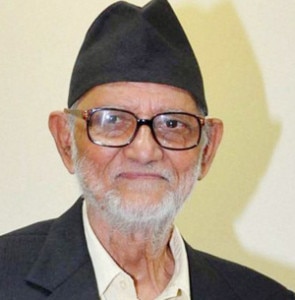 KATHMANDU, Nepal–Nepali Congress president Sushil Koirala is set to become next Premier after being elected as the Parliamentary Party leader of the NC, which emerged as the largest party with 196 seats in the 601-member Constituent Assembly that also acts as the parliament after 19 November Constituent Assembly polls.
The 78-year-old Koirala defeated his rival senior party leader and three-time Prime Minister Sher Bahadur Deuba by 16 votes in the Parliamentary Party election. Koirala, who was supported by NC vice-president and the third contender for the premiership Ram Chandra Paudel, has became the favourite to be new prime minister.
Octogenarian Koirala, represents from the family of late prime minister Girija Prasad Koirala who strike peace deal with the Maoists in 2006 ending  a decade long insurgency that killed nearly 16,000 people and the century long Shah dynasty was abolished.
NC, nevertheless, requires support from either CPN- UML or Unified CPN-Maoist and other fringe parties in the CA to garner majority to form the government.
With Koirala elected as Parliamentary leader, the coming days will witness sharp political consultations regarding to form the government and power sharing, political analyst said.
Major political parties and their top guns have been claiming that the new constitution will be prepared within a year though many analysts believe that is unlikely given the sharp differences on key issues including some points in the process of state restructure procedures.
NC have steeped up the consultations with other major political parties represented in CA following a seven-day deadline issued by President Dr Ram Baran Yadav for the parties to form a new government on the basis of consensus.
Meanwhile, the second largest party in the new House CPN-UML is has vowed its support for the NC-led consensus government.