News
Country greeted by first winter rainfall, snowfall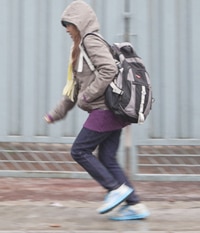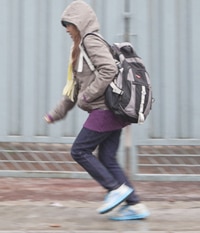 KATHMANDU, Nepal–Giving rays of hope to the farmers for seasonable winter harvest while also crippling daily life across the northern belt of the country, the western disturbance has brought the first winter rainfall coupled with snowfall and hailstorms in many parts of the nation.
The temperature in the capital dropped by a whopping 7 degree Celsius within 24 hours, according to the Meteorological Forecasting Division (MFD) in Kathmandu. Kathmandu´s maximum temperature was recorded 19 degree Celsius on Friday that dipped to 12.6 on Saturday.
Rainfall in different parts of the country on Saturday afternoon disrupted the schedule of several domestic flights as well, leaving scores of passengers stranded.
Sunday morning remained foggy with the sunrise later on the day with 16-18 degree Celsius maximum temperature.
According to state owned Nepal Television (NTV) reports, a thick layer of snow has blanketed farms, roads and roofs. Likewise, activities in villages and towns were affected alike due to snowfall in the high mountain districts.
Traffic on major highways and road sections in the hilly districts of the far-western region was disrupted since Saturday morning due to rain followed by snow and hailstorm.
Meanwhile, rainfall at Solukhumbu and at Mustang district, the higher Himalayan region of the country has elated the tourists and the locals.
While people have been confined to their houses, road and air traffic has been disrupted, resulting in shortage of daily essentials in Mustang.
Heavy snowfall was reported in Namche, Syangboche, Lamojura, Lukla and Pattale of Solukhumbu on Sunday  afternoon according to the reports.
Both domestic and foreign tourists are enjoying the snowfall. The weather remained clear and the locals were found playing with the snow.
A Senior Divisional Meteorologist at the MFD informed the weather condition is likely to improve by Monday in most parts while for  the Far-east, forecasts are of cloudy skies and brief rains at places.