News
Lots to be done to earn more from tourism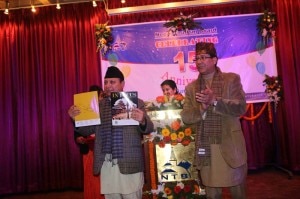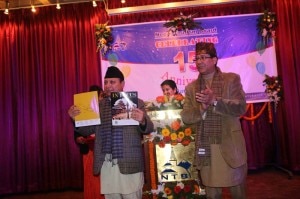 KATHMANDU, Nepal – The country has a lot to be done in order to achieve more from the tourism business. The remarks were at the top priority of every speakers speaking at a function organized by Nepal Tourism Board (NTB) in Kathmandu on Thursday.
Speaking on the occasion, Minister for Tourism Ram Kumar Shrestha has stressed on the need to make tourism industry a priority of the government, adding that Nepal stands to gain a lot from this sector as the country is blessed with natural beauty and cultural heritage.
Minister Shrestha, said that tourism industry is the only industry of its kind where massive profits and returns can be expected from minimal investment.
"So tourism industry should fall in the priority list of both the government and the private sector," he said, adding that national carrier Nepal Airlines has almost been relegated to a situation of being without any aircrafts and that the country can breathe a sigh of relief only after it gets aircrafts from Europe and China for both national and international operation.
Also speaking at the programme, Secretary at the Tourism Ministry Sushil Ghimire, Federation of Nepalese Chamber of Commerce and Industries (FNCCI) President Suraj Vaidya, NATTA President Pavitra Kumar Karki and Acting CEO of Nepal Tourism Board Subash Niraula stressed on the need for increased cooperation and coordination between the government, private sector and all stakeholders for the development and promotion of Nepal's tourism industry.
At the programme the NTB has pointed out the necessity of a five-year plan for the board, citing that the one-year plan is insufficient to cope with the future challenges.
After analyzing the challenges that it had overlooked since its establishment 15 years ago, NTB has concluded that it needs to come up with a long-term plan in the near future. Lack of tourist based infrastructure, lack of adequate information about destinations and tourists, and lack of airplanes and airports are the major challenges that NTB has identified.
In order to cope with the prevailing difficult situation in the sector and the globally changing tourism trend, NTB highlighted the necessity to promote and market Nepal as a tourism destination as tourists get more facilities in other international destinations. The five-year plan will help address the major problems and also help find solutions, said NTB.
Addressing the programme, NTB ceo Nirola has said  that a long-term plan will help the board know where its stands and where it plans to be. He also said that to compete with other international tourist destinations, Nepal has to build infrastructure and for this the country has to channelize foreign direct investment which will also boost the economy of the country in the long run.