News
Government stops issuing work permit for Malaysia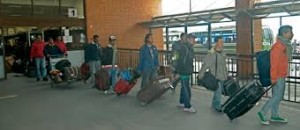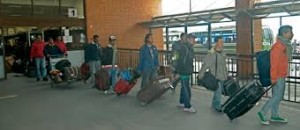 KATHMANDU, Nepal – The government has stopped issuing work permits for Malaysia, the much loved labour destination for Nepali migrant workers on Wednesday.
According to the government source, the reason behind stoppage is that the jobs that sought permits for jobs in Malaysia do not meet the minimum salary rate set by the Malaysian government.
The Malaysian government has set a minimum monthly salary of Rs 27,000 (900 Malaysian ringgit). Earlier, the Nepali migrant workers were getting a monthly salary of Rs 19,000 (MR 650).
The Department of Foreign Employment (DoFE) has hence forth sought original documents verified by notary public specifying the minimum salary amount regarding the job before issuing permits.  It had also notified all the agent companies here that it will not endorse any contract failing to meet the minimum wage of MR 900.
The department has mentioned that the move is to legally ensure the rights of Nepali migrants to get the minimum salary in the foreign land.
Malaysia had on January 1 announced a minimum monthly salary of MR 800-900 for foreign workers, depending on the nature of work. The decision was later revised, fixing the minimum salary at MR 900 for migrants working in all provinces.
Malaysia is the largest labour destination for Nepali workers. According to the DoFE, 156,770 Nepalis left for Malaysian jobs in 2012/13.
According to the Malaysian government, Nepal is the third largest recipient of Malaysian remittance after Indonesia and Bangladesh.