News
With all going well Nepal tourism expects much in 2014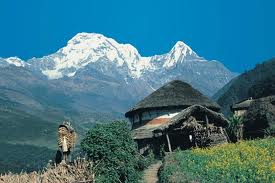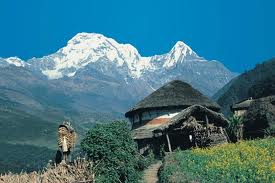 KATHMANDU, Nepal – With the country heading forward with political stability and major developments in the tourism sector, Nepali tourism sector is expecting better future in the year 2014.
There are many things in favour of the tourism development happened targeting the new year, that built a level of confidence among the tourism entrepreneurs.
With Nepal's aviation industry criticized for many reasons and tourist arrivals via air dropped, the year 2013 can be termed a remarkable for tourism industry as it drew investment worth billions of rupees and the new year 2014 is believed to continue with the same.
And there are reasons for all that. Ailing national flag carrier Nepal Airlines Corporation (NAC) announced plan to invest around Rs 9.8 billion to purchase two Airbus A320-200.
It has also signed an agreement to buy four new planes, a 58-seater MA60 and three 19-seater Harbin Y12s, worth Rs 3.72 billion. On purchase of four aircraft, China is providing one MA60 and one Harbin Y12 worth Rs 2.94 billion to NAC free of cost.
The government in recommendation of a committee is all set to increase royalty fee for Mount Everest to $11,000 per person per expedition and Rs 74,000 per person, or royalty waiver, for Nepali mountaineers. Which also increases the income of both tourism sector and the government.
The government is also planning to open 32 more peaks for commercial expedition, officially recognize five new peaks above 8,000 meters and set up standards for recognizing mountaineering records, among others.
Also the government has paved a way for investment in five-star deluxe hotels categorizing the hotels. The Hotel Association of Nepal has already declared to decentralize investment with many three and four stars hotels coming up outside the capital and beginning of construction of five-star and five-star deluxe hotels.
Besides, the amendment made to the three-decade old hotel and resort regulation is expected to lift the quality of hotels.
Trekking Agencies´ Association of Nepal (TAAN) is focusing on sanitation and agro tourism this year.