News
EU tourists start cancelling Nepal trip; Entrepreneurs cry foul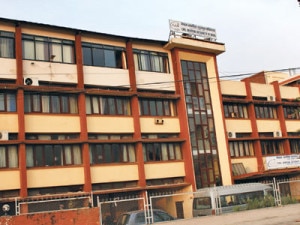 KATHMANDU, Nepal- With the European Commission (EC)´s red gesture of banning Nepali airlines on flying in the European skies,  tourists planning to make trip to Nepal have begun cancelling their bookings, leaving the trekking entrepreneurs in trouble situation.
Tourists have also started raising grave concern about air safety through email, while many of them have also expressed their desire to travel via bus instead of plane, according to the entrepreneurs.
Ramesh Dhamala, President of the Trekking Agencies´ Association of Nepal (TAAN) said they are planning to submit a memorandum to both the government and EU delegation to Nepal to settle the problem at the earliest since the latest move of the tourists have laid direct impact on country's tourism business.
TAAN said it witnessed 15 to 20 percent drop in their business following the EC´s ban.
Likewise, Nepal Association of Tour Operators (NATO) reported up to 25 percent sink in travel tour business. It received charter of emails by European tourists and their facilitator requesting to make required arrangement via bus to travel Pokhara, Chitwan and Lumbini, some to the tourist hub cities here in Nepal or either cancels their tickets.
Similarly, Nepal Association of Rafting Agents (NARA), an agency operating under adventure tourism said that the banning on Nepali airlines from flying in the European skies will hit hard though it is an off season.
Citing the number of increasing air accidents in Nepal and the regulatory body failed to take effective measures to improve the country's air safety standard here, EU had placed the domestic air line operators in the country in its aviation security list, barring them from operating any flights in the European zone, two weeks ago.
The Ministry of Culture, Tourism and Civil Aviation (MoCTCA) on Monday said it was taking initiatives for deleting Nepal out of the blacklist by amending the Civil Aviation Authority of Nepal (CAAN) Act through an ordinance; however no clear consequence surfaced so far.
Talking to NMF, earlier, an official at the Ministry had informed that the government was planning to make required legal amendments for structural reform of the Civil Aviation Authority of Nepal (CAAN) as per the recommendations of the European Union (EU) and the International Civil Aviation Organization (ICAO).