News
Early dip in temperature cripples normal life in mountain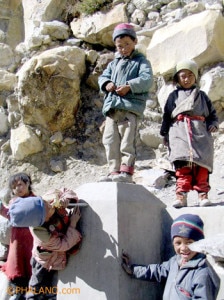 KATHMANDU, Nepal–Due to the sharp fall in the mercury over the week, the normal life in mountainous district has been crippled. General life in the upper parts of the district like Solukhumbu, Dolpa, Jumla, Humla, Gorkha, Manang, and Mustang has been disrupted after the cold wave and snowfall.
With early dip in the temperature, people in these regions have started feeling severe cold all through the day. Schools and some of the administrative office located at in the high hill of this region has been closed following sever cold.
All the schools located in the upper parts of the Mustang and Manang have been shut down, though the class used to be operated till the first week of January previously.
The intense cold condition continued without any respite in Mustang district as mercury stayed below normal and several villages in the lower hills shivered under piercing cold wave.
Meteorological Forecasting Division (MFD) informed that the Kathmandu dwellers will experience colder days in two days. 'The westerly ditch from the Mediterranean basin has caused snowfall in the mountain regions and light rains in the high hills in the country0', MFD stated.
The capital Kathmandu has not witnessed any rainfall in this winter till now even though  meteorologist termed normal for 5-7mm of rainfall from mid-November to mid-December.