News
Himalayan Trust: A bridge between students and Chamoux Foundation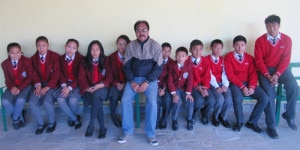 KATHMANDU, Nepal-Little shy, coupled with a tone of  innocence and nervous that explicitly surfaced on their appearance, they felt hesitate to share their experience firstly but later spoke confidently after breaking the ice.
All the students fell proud for the support they acquired from the Benoit Chamoux Foundation as well as Himalayan Trust and expressed their gratitude both to the organizations.
'I am much lucky one to get support from the charitable organization like Himalayan Trust,' Mingma Tenjing Sherpa who is studying at Himalaya International Model School (HIMS) in grade ten said.
Mingma, 16, from Solukhumbu wants to be a successful charter accountant rather than perusing his carrier in mountaineering and expedition in future.
Similar idea echoed into the voice of another student under the trust Pasang Nuru Sherpa (16), studying in grade nine. 'I am feeling grateful to acquire great support and particularly indebted to my guardian cum social worker Pasang Sherpa of Himalayan Trust, who is playing a role of bridge between us and Benoit Chamoux Foundation.' He also admitted he was little poor in study but trying his best and wanted to be a part of the Trust after accomplishing the study.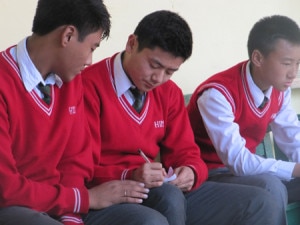 All together 11 Sherpa children are pursuing their study in HIMS in the capital Kathmandu under the scholarship of Benoit Chamoux Foundation.  Among them, six are boys while five are girls and all of them represent from the various remote villages of mountaineering district Solukhumbu, also known for the gate way to Mt. Everest, the highest peak in the world.
Students have their different hobbies and aims ranging from singing and dancing to playing football and crickets. Some of the students want to pursue their carrier in medicine after accomplishing their secondary level, still a few of them have not thought about their future line of business.
Dadiki Sherpa (14) and Pasang Phuti Sherpa (15) of grade eight and seven wish to become a doctor. Both the girls are much devoted to their study to materialize their dream that shaped into their mind from their very childhood. Kamidoma Sherpa (14years) studying in grade eight have harbored her dreams to become dentist while boy student Tashi Tshering Sherpa (9), who represents from Tangboche of the district desires to be a popular singer in future.
Likewise, Phurba Phuti Sherpa of grade ten is dreaming to become an air hostess.
According to Hostel warden KB Thapa, all the students studying under the trust are average level, but are diligent, hardworking as well as well-disciplined and no one has dropped the study so far.
The students have wonderful memory of having a picnic with Fabienne Clauss the widow and founder of Chamox Foundation in last December during her Nepal trip when they shared their light moment with her.
The non-profit foundation, set up a decade ago in memory of Benoit Chamoux, a veteran French mountaineer who climbed 13 of eight thousand plus peaks in the Himalayas, has noble aim to educate Sherpa children who lost one of their parents in mountain expeditions.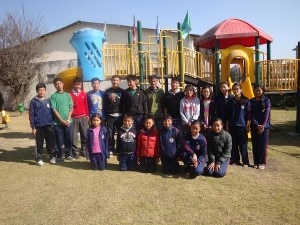 Born in La Roche-sur-Foron near Mont Blanc in the department of Haute-Savoie, France, Benoit had disappeared near the summit of his 14th Himalayan peak, 8586m height Mt Kangchenjunga on October 6, 1995 with photographer Pierre Royer and his Sherpa guide Riku.
Himalayan trust has taken up the responsibility to look after the children over a decade. 'Though a few mountaineer had earlier conceived to keep the children under careful scrutiny of Nepal Mountaineering Association (NMA), eventually Himalayan Trust took up the job,' Pasang recalled adding, 'The trust pay the fees for the students and later we forward the bill to Foundation. We have been playing a bridge between the students and Foundation.'
According to Pasang , among 28 students,  two quit their learning, five have accomplished their study while four have enrolled at various colleges and currently pursuing their knowledge in Environment Science, Hotel Management, Physiotherapy among other areas.
The trust has even created job opportunities for the students and many of them are engaged in Khumbu region at various resorts. However, those students who accomplished their secondary and higher level education seem reluctant to mountaineering and expedition sector though their parents lost their life while struggling with peaks. 'Due to the fatal death and missing of their parents in avalanche in the peaks,  they do not show any inclination or interest toward mountaineering sectors,' Pasang also nodded adding, 'They rather seemed to pursue their career in tourism, hotel management, ticketing and cook.'
Some of them are extra ordinary talent and passed their secondary level securing 88 percentages while a few of them are a little poor in education, according to him.
The students do not get the adequate facility like hostel fees and other necessities from the foundation after accomplishing their intermediate level and should vacate the hostels they occupied as the foundation merely pays their monthly fees of their concerned colleges.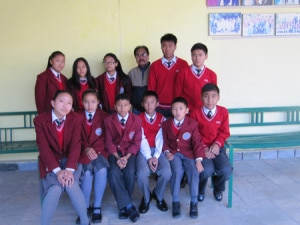 Pasang who has been playing the role of guardian, also manages tuition for the students and co-ordinate with the principals of the concerned schools. However, the bonds between the students and him gradually become distant and they start reviving their relation via mail and telephone as the students become mature.
Sometime, senior students take the responsibility of their junior brothers and co-ordinate with them.
A student studying BHM even tripped to France and return back to Nepal after accomplishing his three months internship in hotel management. He is now running his own lodge at Khumbu. Likewise, another student Aang Dawa Sherpa is doing his environmental engineering at a Scheme College, Kathmandu.
Prepared by Suvash Sharma and Surendra Paudel