News
ICIMOD plans to observe its 30th anniversary throughout the year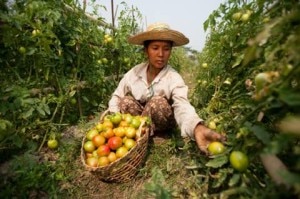 KATHMANDU, Nepal –The International Centre for Integrated Mountain Development (ICIMOD) plans to observe its 30th anniversary throughout the year, with celebrations beginning from Thursday.
According to ICIMOD, several activities have been organised to mark the anniversary of the organisation dedicated to nature conservation in the Hindu Kush region.
Thirty years ago the governments of Nepal, Afghanistan, Bangladesh, Bhutan, China, Myanmar, India, and Pakistan came together to create an organization to work on issues relevant to the people and environment of the Hindu Kush Himalayas.
'Today, the ICIMOD has taken large strides to support mountain people and ecosystems in the region adapt to change and carved out a niche role in promoting regional cooperation to address common issues', reads the statement released by the ICIMOD.
The establishment of an international centre to promote sustainable mountain development was recommended in December 1974 at the International Workshop on the Development of Mountain Environment in Munich, Germany.
The centre aid it is dedicated to its vision of helping the people of the Hindu Kush Himalayas adapt to emerging challenges and enjoy improved wellbeing in a healthy mountain environment.
A new book released recently chronicles ICIMOD's milestones and learning after 30 years of engagement with the men, women, and children of the Hindu Kush Himalayas.
In addition, ICIMOD, together with Glacier Works, the American Embassy, Thinc Design,  Nepal Tourism Board, and Nepal Art Council, will open a unique multimedia science exhibition titled Climate Change in Kathmandu on International Mountain Day, 11 December.