News
Experts stress Himalayan region conservation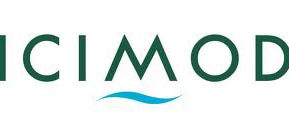 KATHMANDU, Nepal- An international symposium on 'Poverty in Hindukush Himalayan Region and Risk' has kicked off in Kathmandu from Sunday. On the occasion experts and stakeholders from various countries stressed the need to conserve the Himalayan region as it is a typical area on the planet.
They further concerned over the risk faced by Himalayan region due to climate change and pointed out the necessity to co-operate among the countries in the region on mitigating the risk.
The four day conference jointly organized by the National Planning Commission of Nepal and International Centre for Integrated Mountain Development (ICIMOD) will prepare an integrated proposal of the Himalayan countries for the post 2015 sustainable development goal.
According to the experts, the state and stakeholders could have crucial role to change people's lifestyle of this region. Most of the people living in the Himalayan region are said to be very, liberal, resilient and persevering. Inaugurating an international conference President Dr Ram Baran Yadav said joint attempts from the concerned countries were essential for the development and protection of the Himalayan region.
Expressing confidence that the conference would be very useful to bring forth a scientific plan on Himalayan region, the president said Nepal government was committed to the development of the Himalayan region.
Various policy makers, government officials and private sectors from the ICIMOD members as Nepal, Bhutan, China, India, Myanmar, Pakistan and Afghanistan are taking part at the conference that will continue till December 4.
Experts from different countries would present working papers on poverty, risks and lifestyle of mountaineering community.
In the Mountain region of the world, some 211 million people are said to be living below poverty line.
On the occasion, vice-Chairman of the National Planning Commission, Dr Ravindra Shakya, said informed that a concrete plan would be included in the 13th three-year plan which is being prepared for the development of the Himalayan region in Nepal.