News
Nepal bags 'best decorated Intl stall' in IITM 2013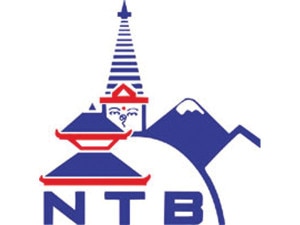 KATHMANDU, Nepal- Depicting Nepal as home of Mt. Everest and the birthplace of Lord Buddha, Nepal Tourism Board (NTB) along with five travel companies representing from Nepal demoed various tourism attractions extending special package to Pune's passionate travelers during India International Travel Mart (IITM).
Organized from 22-24November 2013, the stall was well decorated with the graphics representing diverse tourism products with the images of Mt. Everest Fascia which contributed to a typical Nepali look, said Sarad Pradhan, senior media consultant of NTB.
Situated at the most prime location at the entrance, Nepal stall remained the center of attraction for the visitors, trade & media officials who crowded throughout the fair.
On the occasion IITM 2013 Awards Night was organized and Nepal was recognized with the 'best decorated international stall.'
During the fair, NTB officials made consultation with various print and electronic media, tour operators and general visitors apart from persuading the representative of media person to give huge attractive publicity coverage in popular Marathi papers like Kesari, Times of India, Pune section,  Prabhat and local television channels, Pradhan further informed.
On the occasion the board had received a charter of queries regarding the various religious and tourism hubs like Pashupatinath, Manakamnana, Muktinath, Lumbini for which thousand of Indian tourists pay visit there since many Indian have taken taken overseas travel as a part of their lifestyle.
Besides the pilgrimage and religious tour to various historical places here, Nepal is increasingly transforming into the nearest international trekking destination for the Indian youths and university students.