News
All thru phones as 82 pc Nepalis have it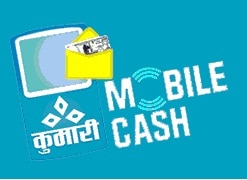 KATHMANDU, Nepal – Political parties and their leaders used the telephone service, mainly mobile phones, as a major tool to spread their messages during the Constituent Assembly Elections completed last Tuesday. And they chose the telecommunication medium as their main election campaigning toll because more than 82 percent population now use telecom service with major junk using cell phone in the country.
At a time when the Election Commission has banned the use of pamphlets, banners and wall writings during election campaigning, the cell phones and its services have proved an effective toll for the campaigners to keep in touch with voters throughout the election period.
Not only during the elections but in everyday business also the organizations, business houses to media groups have started their mobile services in some or the other way to please their clients. While banks and financial institutions have launched account oriented services through cell phones targeting their clients, business houses used to smsing, messaging their customers through cell phones and CDMA numbers to let them know about offers, discounts, new arrivals and so on. In the same way, all most all the media houses specially radio and television stations have launches their mobile news service through which listeners and viewers can get latest update through sms system.
"This is a new system that we have launched as per the changing market trends," said Samjhana Rana, branch manager at Kumar Bank Limited, Budhanilkantha. The bank has launched Mobile Cash, Mobile Banking, SMS Banking, balance inquiry through mobile, and mobile mini statement system, targeting the mobile using customers shared Rana.
Pravakar Dhital, who owns a travel agency in Kathmandu also echoed similar experience as of Rana. "Customers are busy these days and they do also calculate the heavy traffic and time in the Kathmandu roads," Dhital said, adding, "They want us send the mini quotation in their cell phones and e-mail". Since they have to wait for internet accessible place to check emails, cell phones are the best way to interact instantly as they can check their sms, mails in no time, said Dhital.
According to Nepal Telecommunications Authority (NTA), the government body that regulates the telecom services in the country, Nepal's telephone service penetration rate reached 82.49 percent as of mid- September.
It said that 21.85 million Nepalis have access to telecom services out of the total population of 26.4 million.
Cell phone users make up nearly 90 percent of the total users of telecom services. Mobile services are being provided by two main telecom companies-Ncell and Nepal Telecom (NT). Two other operators-Smart Telecom and United Telecom Limited (UTL)-are also preparing to go nationwide with their mobile services by obtaining a unified telecom licence.
NT has 19.4 million mobile subscribers including 973,392 users of CDMA mobile service, according to the latest Management Information System report of the NTA.
Wider network coverage, value added services and cheaper service rates resulting in competition among the companies are the reasons behind the faster growth of mobile service than other telephone services, said the NTA.
Other telephone services such as fixed line, limited mobility and satellite telephone have a combined subscriber base of 2.4 million users.