News
Migratory birds' movement increased in Kathmandu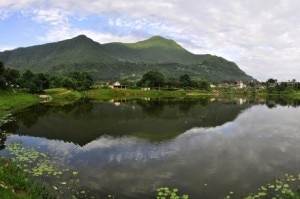 KATHMANDU, Nepal- With the onset of winter season the movement of winter migratory birds coming from various countries at the Taudaha Lake in the outskirts of Capital Kathmandu valley has started. The lake witnessed numerous species birds though the birds used to visit in limited numbers in the past days due to human encroachment in the Lake.
'The lake is crowded with Siberian and other species of birds', a local Krishna Maharjhan said. According to him, hundreds of birds are visiting the lake daily adding the spectacular view of these birds has added an attraction at the area.
Bird's species like Khatkhatrey, Bhudifhor, Sunjure, Kurma, Nil Tauke, Fista, and many others are visible in this Lake. Many birds from Siberia, China, Russia, India and other come to Nepal to avoid the cold waves.
They come and stay for four months and return back to their countries after spacing babies. The locals are elated by the arrival of various species of birds.
The persistent effort made by bird conservationist at the initiation of local has helped the birds to return back to their respective places, it is learnt.
Number of birds has increased after the locals also strongly raised their voice against human encroachment during the last year.
Similarly, Formation of central and local networks for the preservation of birds has also contributed in increasing number of birds.
Now, District Administration Office, District Forest Office and lake conservation committee's formed at the local level have started surrounding the lake areas.
The Taudaha Lake is believed to be a remnant pool of the huge lake that once existed where now the city of Kathmandu sits. According to mythology, a Buddhist mythical character Manjusshree cut the hill in the valley's south, allowing the lake's water to drain off.