News
China nods to handover two aircrafts to Nepal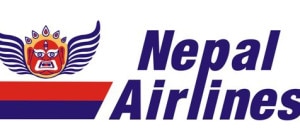 KATHMANDU, Nepal- The national flag carrier that was doomed with increased aircraft shortage since a couple of years ago is all set to get two brand new aircrafts within two months, thanks to the recent understanding between the Nepal Airlines Corporation (NAC) and the government of China. The dream to receive the two fresh planes as grant assistance materialized after a serious of consultations and negotiations between senior officials of Nepal and China in Kathmandu and Beijing turned positive this week.
After the series of discussion with officials in Nepal, China nodded to hand over a 19-seated Harbin Y-12 and a 58-seated MA 60 plane in grant under Sino–Nepal Economic Cooperation. Chinese ambassador to Nepal Wu Chuntai and Finance Secretary Shanta Raj Subedi will ink the pact on the agreement regarding to offer such aircrafts to Nepal this week..
'The government of Nepal has also decided to buy four more aircrafts from China under the concessional loan to be offered by Exim bank of northern neighbor',  Ranjan Krishna Aryal, member of board of directors of Nepal Airlines and Joint Secretary at the Ministry of Culture, Tourism and Civil Aviation (MoCTCA) informed.
According to Aryal, two separate agreements related to grant and loan assistance will be signed in the Finance Ministry on the same occasion.
Since the current fiscal year of China will be over by November, China had requested the Nepal government to ink the deal within this month. Acting promptly on the Chinese request, the cabinet had recently endorsed the proposal.
According to Tourism Ministry, the total cost of aircrafts to be received in grant is Rs 2.98 billion while additional four planes will be purchased at the cost of Rs 3.61 billion. The Exim bank has agreed to offer concessional loan for four planes at the rate of 1.05 percent interest.
This agreement was made after holding discussions with the Chinese officials in the Kathmandu, just a year back. Representatives of the Ministry of Culture, Tourism and Civil Aviation, the Ministry of Finance, the Ministry of Foreign Affairs, the Ministry of Law as well as Nepal Rastra Bank had taken part in the consultations.
The Ministry of Culture, Tourism and Civil Aviation and the Ministry of Finance had hastened the process of purchasing and acquiring the aircraft after the Civil Aviation Authority of Nepal (CAAN) gave certificate that the China-made aircraft were suitable for flying in the Nepali skies.
With the arrival and operations of the new aircrafts, the domestic passengers will get benefitted, the NAC expressed confidence.