News
Noted scientist, ex Vice Chancellor of NAST Dr. Bajracharya passes away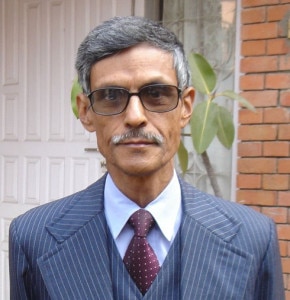 KATHMANDU, Nepal-Former Vice Chancellor (VC) of the Nepal Academy of Science and Technology (NAST) and noted scientist Dayananda Bajracharya has passed away on Monday.
Dr. Bajracharya who died on Monday aged 69 was suffering from respiratory-related disease since few months.
Bajracharya was pronounced dead as soon as he was rushed to Chabahil-based Om Hospital in the Capital.
He made a extra-ordinary contribution to the development of science and technology in the country. He played a crucial role in scientific achievement  and goals in the sectors of science in the country.
According to Dinesh Bhuju, a student of Bajracharya and professor at the Environment Department at Tribhuvan University (TU), Bajracharya wanted to explore science in every  nook and hook of the country.
Bajracharya, who served as a vice-chancellor at the then Royal Nepal Academy of Science and Technology (RONAST) for eight years, published four books on science and technology, including An Experiment in Plant Physiology (course-book) in English and Aadhero Ma Ek Kati Salaai, Baigyanik Goretoma and Chetanako Yatra in Nepali.
Likewise, he served more than 41 years as a reader at the Department of Botany at TU.
His lessons and suggestions will always be remembered by the scientists in Nepal and abroad.
According to his followers, he was very strict and disciplined as a teacher. He never used chalk and duster while taking classes, but used a projector rather.
Bajracharya was a biologist and had received his master's degree from India and PhD from Germany.