News
Bhai Tika being celebrated with sisters praying for long life of their brothers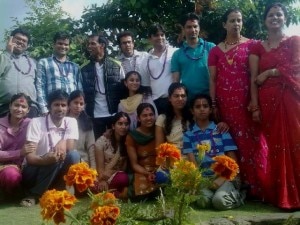 KATHMANDU, Nepal- Sisters throughout the country offer 'Bhai Tika' to their brothers Tuesday wishing them happiness, long life and prosperity on the occasion of Bhai Tika.
Bhai Tika is the final day of the five day-long Yamapanchak or Tihar festival.
The auspicious hour today for offering the Tika begins at 11:27 am and can be held until sunset today, according to the National Calendar Determination Committee.
On this day, sisters honour their brothers and pray for their longevity and prosperity offering them various delicacies including Sel Roti, and others as an integral part of the popularTihar festival.
For Bhai Tika, sisters encircle their brothers in a ring of mustard oil, putting on garland of Makhamali flower and breaking walnuts outside doors, annoit and offer Tika to them.
After placing colourful Tika on the foreheads of their brothers, sisters offer them a treat consisting varieties of sweets, dry fruits and gifts.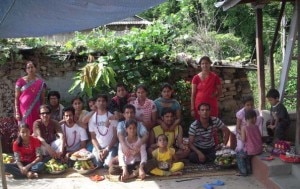 Brothers also offer their sisters Tika in return, wish them happiness and good luck, and give them presents.
The occasion commemorates a legendary event in which a sister won a boon from "Yama", the lord of death that her brother would not die until the mustard oil dried up and the garland of 'Dubo' and 'Makhamali' faded.
Those who have no brothers and sisters as well as people in general also visit the temple in the centre of local Rani Pokhari in the capital and offer worship.