News
Government working on maintaining Everest records, climbing policy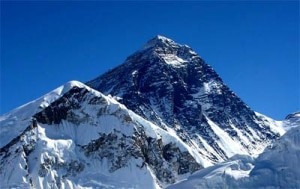 KATHMANDU, Nepal- The Ministry of Culture, Tourism and Civil Aviation (MoCTCA) is working on a new mountaineering policy that envisions mountaineering as a pure adventure in its more decent form.
According to the ministry, it is working on formulating the new mountaineering policy to correct records, especially about Mount Everest, and to make mountaineering more organized and flawless.
The ministry has taken the initiatives to bring new policy that will rule the mountaineering sector after number of climbers found involved in various unethical and illegal activities in the race of setting new records at the Himalayas, specially on the top of the world Mt. Everest.
With its snow-capped mountains, Nepal has been receiving a growing number of local and foreign climbers every year, the majority trying to conquer the world's highest mountain, Everest.
Purna Chandra Bhattarai, joint secretary in the ministry who, is also the chief of the mountaineering section, said, "Of late, mountaineering has been much glamourized with the climbers desiring to set absurd records which calls for the government's intervention".
Responding to cases of violence between the climbers and Sherpas – the traditional porters, the Nepal government announced in August to set up a permanent team at the Mount Everest base camp to check such malpractices. According to Bhattarai, that Integrated Service Centre, the members of which will offer communication and other safety related measure beside other services to the mountaineers.
Officials said the new policy will make it mandatory for climbers to announce beforehand if they planned to set any record at the peak. In one of his remarks to the BBC Ang Tshering Sherpa, the immediate past president of the Nepal Mountaineering Association (NMA) – a professional agency of expedition operators- had said that they have had many examples in the past when climbers did not share their specific plan to set a record ahead and they made the record claims only after they reached the summit.
According to existing mountain policy, the records which were pre –informed to the government and for which license has been granted will be considered as an authentic.
The incumbent president of NMA, Zimba Zangbu Sherpa, said such criteria existed in the past as well and climbers were required to inform the tourism ministry of their plans to set records.
"That rule was flouted and now the idea is to strongly remind climbers what they can do and what they cannot, just when they are about to begin the climb", Sherpa said.
Everest has witnessed Illegal activities like filming, brawl between two sides among other unfair competitions in the recent past.
More than five thousand people have reached the peak after Hillary and Norgay conquered it in 1953.  Likewise, over five hundred aspirant climbers steeped foot on world's highest roof last climbing season.