News
Nepal to benefit from Indian plans on visa on-arrival schemes to foreign tourists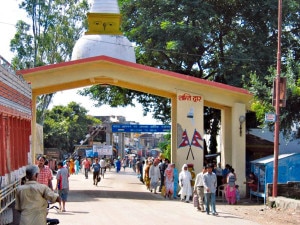 KATHMANDU, Nepal- India plans to extend its Visa-on-Arrival facility to tourists from 40 more countries, on which, tourism entrepreneurs here also sees positive impacts in the Nepali tourism. As Nepal shares open border in three directions of east, west and south with India, tourists visiting India on visa on-arrival schemes will also visit Nepal as the country has also been providing the similar facilities to many European, American and the Asian countries.
India has planned to issue visa on-arrival to the citizens of the United States, the United Kingdom, Canada, Brazil, Australia, United Arab Emirates and Saudi Arabia. Likewise, other countries for which this facility could be extended include Germany, France, Italy, Sweden, the Netherlands, Switzerland, Spain, Belgium, Austria, Denmark, Poland, Norway, Ireland, Portugal, Russia, South Africa, Turkey, Israel, Mauritius, Czech Republic, Oman, Argentina and Kazakhstan.
"As the government of Nepal has also implemented visa on-arrival scheme to most of these countries, tourists in India tour may enter Nepal through any entry points without hassle free documentation," said an official at Nepal Tourism Board.
According to the statistics of the NTB, foreigners visiting Nepal through different border entry-points occupy a considerable number of foreign tourists visiting Nepal.  "Europe is the major tourist market of Nepal after Asia, and since Indian scheme is focused to lure more European tourist, possibilities that they visit Nepal are also high," he said, adding, "But we have to organize and plan certain programmes and also have to advertise and coordinate with the Indian tour operators to bring them to Nepal".