News
Liberal actions fail to stop illegal tourism operations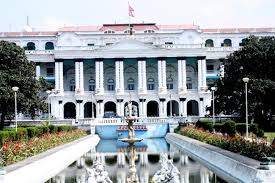 KATHMANDU, Nepal- As the existing laws have minor provisions to deal with the operators those operating travel and tour agencies illegally, the government has find it difficult to curb them despite actions.
Though the Ministry of Culture, Tourism and Civil Aviation initiated process to take action against tourism entrepreneurs operating illegally after investigations, they are facing difficulty due to weak legal provisions.
The entrepreneurs earning millions of rupees by operating illegal tourism businesses for years are getting away by paying some thousand rupees in fine due to weak legal provisions to take action against them.
The ministry can only slap a maximum fine of Rs 20,000 on the entrepreneurs earning hundreds of thousands of foreign currencies by operating illegal tourism businesses for years.
The ministry has collected information about around 800 illegal entrepreneurs operating across the country and started investigations with assistance of the legally operating entrepreneurs.
However, there are a large number of entrepreneurs who are returning back to the business after paying the fine of Rs 20,000.
The legally operating entrepreneurs have been complaining with the ministry pointing at specific illegal entrepreneurs claiming that their profit has fallen and transaction of the US dollar seen less  due to illegally operating businesses.
Spokesperson at the ministry Mohan Krishna Sapkota said the ministry is intensifying the process of raiding tour and travels, trekking agencies, rafting operators, hotels, restaurants and other businesses. "We have been punishing the entrepreneurs operating illegally even in the past but this time we have started stricter action," he added. "We are campaigning to close such businesses with assistance of professional institutions," he stated.
Sapkota said the tourism sector is becoming insecure and the government losing revenues due to illegally operating entrepreneurs. The Nepal Rastra Bank (NRB) has increased vigilance stating that tourism entrepreneurs have been involved in suspicious activities. NRB had recommended the regulatory authority to initiate action stating that there were irregularities in the tourism sector as there was not much difference in income from the sector when the tourist arrival was 400,000 and 800,000.
Meanwhile, the ministry is set to form a monitoring section to make the monitoring mechanism effective.