News
300 climbers including Nepalis prepared for Tibetan mountains ascend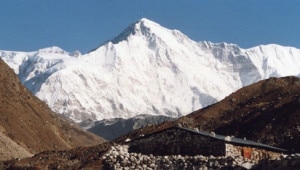 KATHMANDU, Nepal- As many as three hundred mountaineers including Nepalis climbers will try to ascend mountains in Tibet this autumn with majority of them attempting Mount Cho Oyu, the sixth highest mountain in the world at 8,201 meters above sea level, or Mount Shishapangma, the fourteenth highest mountain at 8,012 meters above sea level, according to China Tibet Mountaineering Association (CTMA).
The number includes climbers from home and aboard, said the CTMA.
Some 254 foreign mountaineers from Nepal, Austria, the United States, Britain, Spain, France, South Korea and other countries have applied for permits to climb the mountains there this autumn.
The CTMA said that more than 200 foreign climbers have already arrived in Tibet till now, making preparation work for their mountaineering. Other foreign climbers will reach the Tibetan autonomous region in the next few days.
In the meantime, People's Daily Online reported that this autumn Tibet also welcomes 32 domestic mountaineers from different parts of China. They will try to climb Mount Cho Oyu or Mount Noijin Kangsang, which is 7,206 meters above sea level.
Sharing its border with the himalayan nation Nepal at its South, Tibet Autonomous Region is located on the Qinghai-Tibet Plateau. The average altitude of the region is over 4,000 meters. Tibet is the home to five mounts higher than 8,000 meters and more than 70 higher than 7,000 meters. The region has unique resources for mountaineering.
However, mountaineering activities in Tibet are usually organized and held in spring and autumn, as risks are much higher in summer and winter due to local weather conditions. This autumn's mountaineering season is expected to be finished before the end of October.