News
3 new trekking routes unveiled to explore western Nepal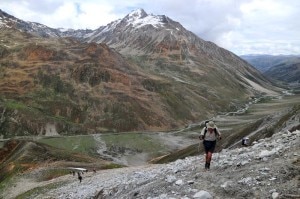 KATHMANDU, Nepal- With an aim to let the tourists both domestic and foreign explore the country and its typical naturalistic beauty, Trekking Agencies´ Association of Nepal (TAAN) in coordination with the Ministry of Culture, Tourism and Civil Aviation (MoCTCA) has unveiled three trekking routes — Humla-Rara, Rara-Khaptad and Jaljala Trek — in mid and far western development regions.
The new trails is expected to lure more tourists in the region as the government has also waived off royalty to various peaks in the region focusing development of the region through tourism.
Sushil Ghimire, secretary at the ministry, launched maps and promotional DVDs of the new trails during the 35th annual general meeting of TAAN held in capital on Friday.
Speaking at the program, Ghimire thanked TAAN for exploring new trekking trails in mid and far western regions which are yet to get benefits from tourism despite having immense potentials.
"At a time when the government has waived off permit fee for peaks lying in mid and far western regions, exploration of new trekking trails in the regions by TAAN is praiseworthy," he said.
On the occasion, TAAN felicitated top five agencies for issuing maximum number of Trekking Information Management system (TIMS) cards. Ghimire handed over ´Best TIMS Sales Award´ to representatives of Royal High Mountain Treks, Earthbound Expedition, Sasha´s Mountain Way Trekking, Thamserku Trekking and Himalayan Encounters.
Mahendra Singh Thapa, president of TAAN, said, "Tourist spending has not increased in line with the growth in tourist arrivals. The government should look into the issue seriously. He also urged the government to fix minimum benchmark price for tourism products and services so as to increase tourist spending.