News
Nepali paragliding pilots operating flights sans license
KATHMANDU, Nepal- Due to the delay in the implementation of the regulation, the paragliding business in Nepal has been hit hard, tourism entrepreneurs and stake holders complained. According to them Paragliding pilots are so far plying their trade without any license or accreditation.
'Most of the Nepali pilots are operating paragliding flights based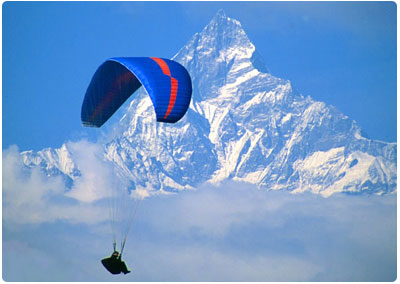 on their traditional skills and experience, while few of them have taken permission from the Civil Aviation Authority of Nepal (CAAN) after issuing license abroad', paragliding experts and manager of Aviation Club International Sujan Gurung informed.
The Aviation Sports Regulation 2013 makes it mandatory for local pilots to receive a license from authorities concerned before conducting paragliding flights. However, Nepali pilots are carrying out their business based on their experiences.
Initially, Nepali paragliding pilots were thrilled when they were assured that the government would provide license to them as per the Nepal Air Sports Regulation.
'However, eventually they felt sad while the government postponed the process to distribute license even eight months after the enforcement of the regulation,'  Basanta Raj Dawadi, general secretary of Nepal Air Sports Association (NAA) said.
According to Dawadi, the local authorities have told the pilots that they don't have additional documents for the regulation.
NAA has said it will put pressure on the Ministry of Culture, Tourism and Civil Aviation (MoCTCA) to start licensing process.
The process to issue license to paragliding pilots has been delayed as the aviation service regulator is yet to make standards for the regulation, it is learnt.
In the meantime, the District Administration Office (DAO) Kaski asked paragliding pilots to get license within seven days. At a time the government is not issuing license, the Kaski DAO is asking pilots to get license within September 7.
Chief District Officer (CDO) of Kaski, Yadav Koirala, said the local administration has given local pilots a weeklong timeframe starting Sunday to issue license.
He further said the local administration asked pilots to get license within a week after none of them applied for the license on their own.
Nevertheless, Pokhara based travel operators worried that the decision would affect paragliding operators ahead of the peak tourist season.
The paragliding season in Nepal starts in September and end in early June.