News
Immigration office acts tough with foreigners who work being on tourist visa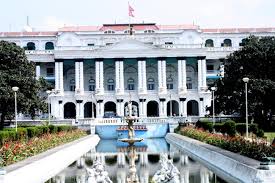 KATHMANDU, Nepal- Department of Immigration (DoI) has intensified action to locate and punish foreign nationals in the country who are found working in some or the other ways and overstaying despite being on tourist visa. According to the department source, it has been setting its eyes mainly on the British, French, Chinese and German nationals for now being equally skeptical to the others.
The department has already through a public notice to the foreigners staying in Nepal and travel and tour operators called to update their stay in Nepal as many were found involved in illegal activities and engaged themselves in various jobs including hospitals, hotels, travel agencies and research works among others despite their arrival in the capacity of tourists.
According to the existing legal provision, a tourist visa can be granted for a period of a maximum of 150 days in a visa year (January to December). If a foreigner wants to get the permission to start a profession in Nepal, s/he has to apply for a business visa, which demands stricter criteria compared to that of a tourist visa. A business visa is granted to a maximum of five years.
As per the legal ground, the DoI has even deported 68 foreign nationals who were found to be misusing their tourist visas and at times overstaying since the beginning of this year.
Before the campaign, the DoI had been investigating the visas and stay of foreign nationals only when they would be found guilty, or if someone lodged complaints.
A team comprising officials from the DoI, National Investigation Department (NID) and the Tourist Police are conducting investigations on overall activities of foreign nationals. If found guilty, the individual will have to face deportation.
Sharad Chandra Paudel, Chief at the DoI said the recent action is a positive start towards curbing foreigners' illegal stay in Nepal. "However, this is just a beginning and we have a long way to go," he said. According to him, no one exactly knows how many foreign nationals are illegally residing here.