News
Tourism sector to hit hard as TIA bans Boeing 777, Airbus 340, Airbus 330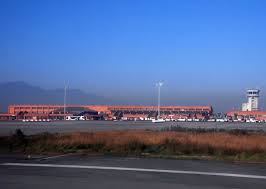 KATHMANDU, Nepal- September to December, the tourist season this year is sure to record downfall in the tourist arrivals as the Tribhuvan International Airport (TIA) has banned the wide-body aircraft to offer their services via TIA.
The only international airport in the country has opted for this decision as the last resort, after the airport runway develop several cracks owing to the pressure of Boeing 777, Airbus 340, and Airbus 330.
Owing to the greater movement of heavy-weight aircraft that was one of the reasons that inflicted damage to the airstrip, Civil Aviation Authority of Nepal (CAAN), the government body that looks after the management and maintenance of the TIA, has written to the international airlines operating flights to Nepal to choose alternatives for their wide-body air-crafts.
CAAN has given a month for the international carriers to make the arrangements so that air ticket bookings are not affected, Tuesday's edition of the Kathmandu Post reported. The paper reported that it was not clear how long the ban would be in place, but this would surely disrupt international flights to and from TIA because all major airlines send wide-body aircraft to serve Kathmandu during September-November.
And the disruption would give a major blow to tourism industry with travel and tour operators predicting downfall in arrivals. "The decision would have negative impact to the tourism industry as the narrow body aircrafts have limited seat capacity," said tour operators here adding that the coming tourist season would record a negative growth if government didn't take any necessary steps soon.
Majority of tourists visiting Nepal came through air route.