News
Nepal to offer plan for conservation of endangered snow leopards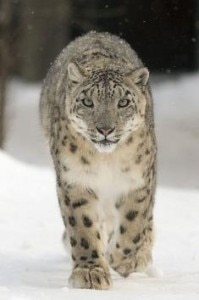 KATHMANDU, Nepal- The government is all set to come up with an effective plans to conserve snow leopard in the forth coming international summit of the concerned nations.
To present at an upcoming Global Snow Leopard Conservation conference in Kyrgyzstan the government has prepared a seven-point plan on better conservation of snow leopards, the endangered animal.
The conference in October will focus on increasing the number of snow leopards in the 12 countries including Nepal, where the big cat is found, Maheshwar Dhakal of Nepal's Department of National Parks and Wild Conservation was quoted as saying by China's official Xinhua News Agency.
"Nepal's involvement in the conference will center on reforming its existing policies on conservation of the animal, improving its habitat, reducing poaching and conflicts with human beings, and providing proper training to people involved in conservation efforts".
Although snow leopards are categorized as the apex animals in their ecosystem, their population has been decreasing in recent years.
Since human activities are considered a main cause of the decline, Nepal's discussion will center on reducing the conflict of the animal with the human beings, Dhakal said.
Of the 12 countries participating in the conference, China has the largest number of snow leopards, with an estimated 2,500. India has around 600, while Mongolia has 100.
Nepal, despite having a small habitat area of just 11,500 square miles, is estimated to contain around 500 of the animals in its Himalayan region.
EvK2CNR, an Italian based scientific research agency, in collaboration with the department and Sagarmatha National Park had also conducted research on the endangered animal for many years at Khumbu region.
"The population of the leopards in all the countries is estimation," Dhakal said. "That is why I have given emphasis on conducting more research for the conservation of the animal."