News
Nepal will have 13 peaks above 8,000 meters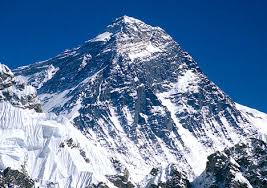 KATHMAND, Nepal- Nepal, which already housed eight mountains above 8,000 meters in height, will soon have five additional peak of  such height making the total number of mountains to thirteen above 8,000 meters.
The International Mountaineering and Climbing Federation (UIAA) is going to recognize five more peaks of Nepal as mountains  above the altitude of 8,000 metres.
Yarlung Khang – 8,505m (also known as Kanchenjunga West), Kanchenjunga Central – 8,473m (Nepal-India border), Kanchenjunga South – 8,476m (Nepal- India border), Lhotse Middle – 8,413m (Nepal-China border), Lhotse Shar – 8,400m (Nepal-China border) and Broad Peak Central – 8,047m(Pakistan-China border) are soon getting the status of peaks above 8,000 meters, according to Nepal Mountaineering Association (NMA).
The Agura project has made out five additional peaks in Nepal and one at the China-Pakistan border as the new peaks above 8,000 metres.
The peaks were recommended by representatives of UIAA during a three-day long meeting of the UIAA Management Committee, from May 2 to 4, in Italy.
During the UIAA general assembly scheduled for October 2013, in Switzerland, the UIAA will recommend for official recognition to the peaks.
UIAA is an International Olympic Committee recognised federation for mountaineering, which has launched the 'Agura' project to identify and recognise minor peaks above the altitude of 8,000 metres.
At present , eight peaks of Nepal are internationally recognised as standing above 8,000 metres. However, experts here claim that the country has as many as 16 peaks, above 8,000 metres.
Mt Everest, Kanchenjunga Main, Makalu, Lhotse Main, Choyu, Dhaulagiri, Manaslu, and Annapurna are the eight peaks that are identified at the international level mountains above the altitude of 8,000 metres.
A mountain normally is considered a separate peak if the col distance of the two peaks is 500 metres and if the peak has an individual route not shared with any other peak, states NMA.
"UIAA has initiated the Agura project with the primary mandate of identifying and recognising minor peaks above the altitude of 8,000 metres," quoted media as member of UIAA and immediate past president of NMA Ang Tshering Sherpa as saying.
Sherpa stressed the need to hold a strong campaign and persuade the UIAA federation delegates to approve the recognition of these peaks adding that new peaks will be great for the next generation of mountaineers and host countries-China, Pakistan, India and Nepal.
Currently, there are altogether 23 8,000 meters plus peaks in the world and Nepal houses eight of them.